XXX
Helpful Guidelines In A Death
Experiencing the death of a loved one in the family poses many confusing questions. Particularly working out all the details and arrangements.  It is my hope that these guidelines will assist in helping you to make informed decisions.
Please note that most contact information is written for my community but the subject material is helpful for all those who need assistance working out the details of all that needs to be done.
Immediate Things To Be Done
Notify one or more family members who could come immediately to assist.
If no immediate family is available, notify a close friend.
Notify: Pastor/Priest/Religious Leader.
Notify: other family members, by phone or letter if anyone is a long distance away.
Note: Many airlines offer compassionate travel assistance at much lower fares.
Notify: Friends, school and work related Manager/Supervisor or colleagues.
Please keep a list of all names, from those who sent condolences, flowers, etc.. so a thank you card can be sent later.
Viewing of your loved one:
During the hours of 8:00am-8:00pm. the "Quick Response Worker" at Prince George Regional Hospital can assist in the viewing. Phone the Quick Response pager at 250-561-6339. or phone PGRH switchboard at 250-565-2000 and ask to be connected to the Quick Response person on call.
Option: To wait until funeral home has picked up your loved one and arrange for
viewing at the funeral home.
Arrange hospitality for visiting relatives and friends. Extra items may be needed, such as; chairs, bedding, dishes, transportation etc..
Coordinate the need for food as well as child care, as needed in the next few days.
Please have someone as soon as possible, keep notes of ALL of the many things that need to be done, both in the short and long term.
Writing each of these things down will be very helpful in organizing short term arrangements. But also for information later on. Family will really benefit to focus on some of the long term details that have to be taken care of, such as: estate, life insurance, vehicle insurance, banking details etc....
Words of Condolences
Words of Condolences message samples for expressing words of sympathy to someone after the loss of a loved one. Use these condolence examples to help you write your condolences in cards or letters of sympathy.

Please view this website; www.obituarieshelp.org/words_of_condolences_hub.html

What to Write in a Sympathy Card
Welcome to Sympathy Message Ideas.com. If you're having difficulty finding the words for a heartfelt or meaningful message to write in your sympathy card then you've come to the right place
SYMPATHY MESSAGE IDEAS


Sympathy Message Ideas & Quotes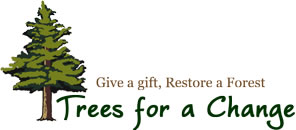 Writing a sympathy message can be very difficult because many of us are afraid of saying the wrong thing. The truth is that a personal note letting someone know you care will mean a lot, even if you're not quite sure what to say. Just keep in mind:
It is always a good idea to share a memory of the deceased if you knew them personally.
Be careful about saying things like "I know how you feel" or "It was for the best."
If you offer help, be specific about what you can do, like bringing food or running errands.
Comfort the hearts of the grieving by dedicating a tree that lives on forever.
Sending this personalized and thoughtful gift along with your sympathy message is a meaningful way to show you care. Unlike sympathy flowers that die in about a week, a memorial tree grows and thrives in the name of the deceased- a tree planted in someone's memory is a living tribute. Our memorial tree dedications allow families to see tree photos and locations, and are less expensive than flowers with prices ranging from $15-$75. And, we make it easy to add your chosen condolences messages or sympathy quotes to the gift. Check out our options by visiting
Trees for a Change website


Decide on funeral home
Options:
Prince George BC
Assman's Funeral Chapel Ph. 564-4431
Lakewood Funeral Home Ph. 562-5915
Prince George Funeral Home Ph. 564-3880
Call the Funeral Home to make an appointment.
Note: Deciding on a funeral home does NOT need to be done the first day after death. A better time is, when other family members have arrived to make a more informed decision. Each of the funeral homes have some very dedicated staff who can assist you in many helpful ways. Please take someone along to the funeral home appointment - an individual who can keep notes. The funeral director will give some information which the family must do.

Funeral Costs & Insurance Benefits
Notify Lawyer and /or
In many cases all or part of the funeral expenses may be paid by one of the following:

Insurance Policies - please check for coverage on insurance policies.
ICBC motor vehicle policy; work related policies, credit union, trade union, fraternal and/or military organization.
Check the policies for Funeral expenses as well as long term survival benefits.
Canada Pension Plan - Death Benefit
Funeral home will also assist in filling out Canada Pension Plan forms.
Funeral home will also assist in filling out Canada Pension Plan forms.
Help for Those Dealing with a Sudden Death
The death of a family member or close friend may be one of the most painful events in a person's life. When the death occurs unexpectedly, whether it is the result of homicide or some other traumatic event, the degree of distress is compounded.
The sudden loss of a loved one may have wide-ranging consequences—not only intense emotional effects but also physical symptoms and financial hardship. The practical, legal, and financial matters that need to be sorted out after the death of a loved one can be overwhelming at a time when one is least equipped to deal with them. When a person dies suddenly or unexpectedly, these matters may be complex. If you are dealing with the sudden death of a loved one or if you know someone who is, help is available.
If you are dealing with a sudden death and require assistance or support, or if you just want to talk to someone, call VictimLink BC at 1-800-563-0808.

SEE HERE for much more detail

Workers Compensation - Death Benefits


Crime Victim Assistance Act (CVAA) - See Here
Funeral home directors can assist with details for most of the items below.
Make complete list of family and friends who will be invited.
Decide on type of funeral - Burial or Cremation.
Decide on time and place where service will be held - Church or Funeral Home Chapel.
Who will lead the service.
Type of service, music, songs,  select readings, special message by family or friends.
Clothing for your loved one.
Special items may be placed in the coffin: a special poem, farewells........
Pall Bearers - select and notify them - please keep in mind those who are unable to do this due to health or age reasons.
Flowers and/or donations to a special cause.
Funeral home can assist with special designated envelopes.
Prepare memorial bulletin.
Funeral home can assist in preparation and printing.
Newspaper announcement. Name, Date of Birth, Picture, Family Relations, Time and Place of Service, Person who is Officiating.
Other items to include: education, degrees, memberships held, military services, outstanding work, list of survivors in immediate family, etc..
After service reception, time and place.
Death Certificates are available from Funeral Home Director. Please ask for several copies.
The Funeral Service Association of BC has some helpful information on their website

Coroners Role
Autopsy-Post Mortem Examination
An autopsy is a medical examination of the body after death has occurred. The autopsy is performed at the hospital by a specialist in the medical field of pathology, in an effort to determine the exact cause of death. There are times when the attending physician may request the autopsy, or the family themselves may request one.
In some circumstances, a coroner may be required to investigate the death, and if required, he/she has the authority to order an autopsy without the consent of the next-of-kin.
Medical Cause of Death
The physician provides the funeral director with a completed "Physicians Medical Certification of Death", which in turn must be submitted to the local division registrar before the death can be officially registered and a burial permit issued. The Vital Statistics Act, however, prohibits the funeral director or anyone else to breach the confidentiality of this document. Therefore, the immediate and antecedent causes of death cannot be divulged to anyone. Family members may wish to know the exact cause of death of the deceased. This information and all autopsy results are made available to immediate family members trough the attending physician or the coroner only. It is necessary then, for family members to make a follow-up appointment with the doctor or coroner to obtain this information. Please allow about six weeks for the full autopsy report to be available.
For a FULL report on the role of the Coroner please go to: Coroner Role