DID YOU KNOW?
That you can honor a loved one through the
Civic Pride "Adopt a Bench" & "Adopt a Tree" programs.
For information contact the City of Prince George at 561-7600
The Memorial Park Cemetery is situated on 50 pristine hectares in the heart of Prince George. Current interment options include traditional burials for both full casket and cremated remains, We operate our mausoleum where the options of crypt for casket interment or a niche for cremains are available. Future burial options will include outdoor columbaria, ossuary and scattering gardens, a cremated remains only section, as well as an environmentally conscious green burial section. The City of Prince George operates the Memorial Park Cemetery located at 3300 Memorial Park Lane east of Highway 16 at Ferry Ave.

Prince George - Cemetery Price List
In the many years I have done crisis intervention work it has been my experience that the cost of the Funeral was the most often asked question when a family was dealing with the loss of a loved one. It is also the time when the family has the least coping mechanism in trying to deal with this major crisis in their lives.
It is my hope to help explain to you the various options you have in making funeral arrangements and maintain a full level of dignity that a family deserves.
These options are by no means to minimize the excellent services and information that is provided by your local funeral homes and its directors. They must also be seen in the light of your Provincial and local Municipal regulations.



It will happen! Why not be prepared in making the end of life arrangements.
Planning your funeral is a way to say, "Farewell".
It could be your most memorable gift to those you love.
The celebration of your life does not have to cost thousands of dollars.
The Memorial Society of BC has already negotiated lower costs for you!
That's savings of up to 40% on cremation and services.
We're here to assist you and your family before, during, and after.
We provide information, offer guidance, and even negotiate on your behalf.
Families need to say farewell and have that all important closure.
We help minimize your stress when dealing with the loss of a loved one.
All with just a simple call to 1-888-816-5902
Please check out full website for much more information Memorial Society BC
Memorial Society BC
What To Do at Time of Death
When a loved one passes, most people are overwhelmed and uncertain as to how to proceed. What has to be done? Immediately? Later?
The first need is to take care of the body of the deceased person. MSBC and its Funeral Providers will help you with this seemingly difficult task. We recommend that you proceed as follows:
Contact MSBC at 1-888-816-5902 and provide the name of the deceased. Ask if an arrangement form is on file and is there a pre-paid plan. (this should be written on the arrangement form)
MSBC will provide you with the phone number of the nearest Funeral Provider and the current member cost for basic services.
Contact the Funeral Provider. Identify the deceased and state that he or she is a member of the Society. Describe your wishes and confirm the cost.
The Funeral Provider will ask where the deceased can be picked up for transport and will advise you of the next steps.
MSBC will contact the Funeral Provider and confirm that the deceased is a Society member, thereby assuring the low member cost for the services to be provided.
Please Click on Memorial Society BC for more detailed inflormation


Funeral Service Association of BC

<![if !vml]>

<![endif]>
BC Government Directory regarding Funerals
Ministry Assistance with Funeral Costs
<![if !vml]> Prince George Hospice Society

Sympathy Message Ideas & Quotes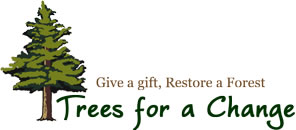 Sympathy message ideasWriting a sympathy message can be very difficult because many of us are afraid of saying the wrong thing. The truth is that a personal note letting someone know you care will mean a lot, even if you're not quite sure what to say. Just keep in mind:
It is always a good idea to share a memory of the deceased if you knew them personally.
Be careful about saying things like "I know how you feel" or "It was for the best."
If you offer help, be specific about what you can do, like bringing food or running errands.
Comfort the hearts of the grieving by dedicating a tree that lives on forever.
Sending this personalized and thoughtful gift along with your sympathy message is a meaningful way to show you care. Unlike sympathy flowers that die in about a week, a memorial tree grows and thrives in the name of the deceased- a tree planted in someone's memory is a living tribute. Our memorial tree dedications allow families to see tree photos and locations, and are less expensive than flowers with prices ranging from $15-$75. And, we make it easy to add your chosen condolences messages or sympathy quotes to the gift. Check out our options by visiting
Trees for a Change website


What to Write in a Sympathy Card




Welcome to Sympathy Message Ideas.com. If you're having difficulty finding the words for a heartfelt or meaningful message to write in your sympathy card then you've come to the right place
SYMPATHY MESSAGE IDEAS




Monuments - Cemetery Markers - Caskets

There are many casket options - each is very individual for grieving families, please look at the various options carefully and talk it over with your extended family.
Funeral homes can direct you to the different caskets available for you to make the appropriate selection.
Options:

Private Businesses: Cemetery Markers & Gravestones
Northern Momumentals - Cremation Urns
Please note that by law all Funeral homes must accept a privately built or purchased Casket.
Some Funeral Homes charge a handling fee.




Abbotsford BC




USA