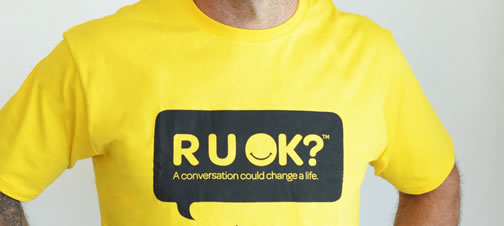 R U OK? is a movement to help remind us all to connect with one another in a meaningful way and to commit to checking in with the people in our lives who might be struggling. Simply asking someone "Are you Okay?" and taking time for them can make a world of a difference. A simple conversation can change a life. To support this movement in Canada you can buy a tshirt and wear it proudly!
Please email ruok@jimyoungfoundation.com or Tony@doorsofhope.com to buy your tshirt in Prince George. Please let us know your size Small - Med - Large - XL
$20.00 each plus shipping the cheapest possible way :)
For more information about R U OK? visit the Australian website www.ruok.org.au or visit the Jim Young Foundation's website at www.jimyoungfoundation.com.

Social Security Disability Benefits Guide - in USA - Seniors Housing Directory of BC - Many Senior Organization Connections


How to Get Free or Low-Cost Disposable Adult Diapers
low cost diapers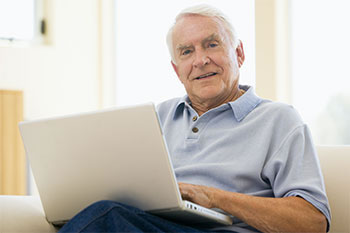 T

he task of choosing the correct bladder control products can be a rather scary task. Between all the different types of products, sizes, absorbency levels and brands, it is understandable that this mission can easily become overwhelming. Not to mention the costs. The price of diapers, odor eliminators and sanitary wipes can add up at the end of each month - much more than infant diapers. Learn how you can get the best and most affordable selection of adult diapers for improved tranquility and comfort.


PLEASE SEE FULL DETAILS ON WEBSITE
A VERY INTERESTING GAME FOR SENIOR HOMES

Click Arrow to Replay >>>

HERE IS THE LINK FOR EYE CLICK
It is a bit expensive, but I am going to try to raise some funds for one
of our Senior Homes, where I volunteer

Planning for the end of someone's life is a tough subject that most people don't like talking about. It brings various emotions to the table and, for some, even fears. However, facing the discomfort and planning for your end-of-life care or a loved one's can alleviate stress and overwhelm at a time that should be focused on mourning and honoring the life of who's passed on. Our guide will help you approach end-of-life planning for Medicare patients, whether you're planning for yourself or a family member.
Making End-of-Life Preparations
On average, end-of-life care can cost upwards of $138,100 from the time you're 65 years old to the time you pass away. The actual amount paid out of pocket varies by person and depends on the services needed, insurance funds available and the type of care provided. Not preparing for these costs early on can mean your family is left to pay the price.
PLEASE VIEW ALL DETAILS ON THE WEBSITE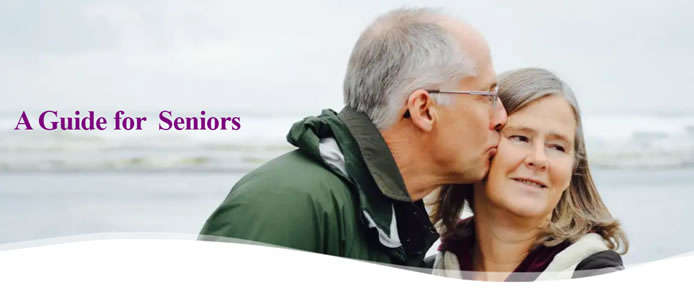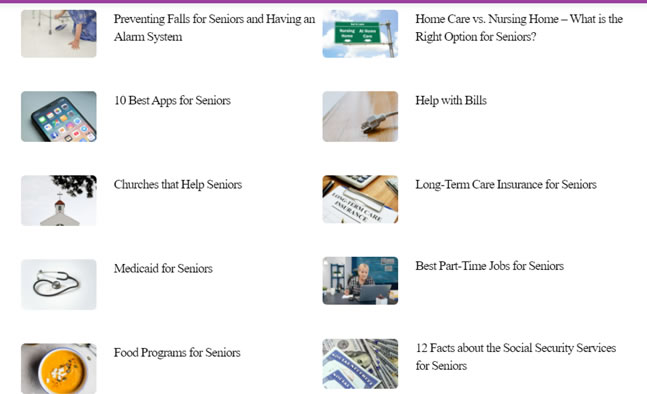 We are volunteers working on this website to guide seniors and retirees when they need help. That help subjects may be categorized as:
Financial Help
Health Care
Help with Rent
Housing Assistance
Food Assistance
Clothing Assistance
Transportation Assistance
Daily Life and so on
We have covered many resources in all 50 states and now working on the biggest 200 cities to help elderly citizens reach easily to benefits where they live in. We have big goals on this site like building directories of programs and benefits in many categories.

FOR MANY MORE DETAILS ON THIS SUBJECT SEE WEBSITE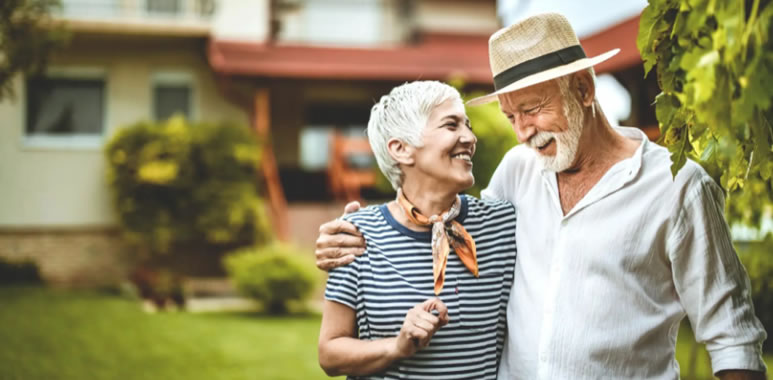 STDs in Older Adults: Everything You Need to Know as You Age
Many things change as you age — your hair color, ideal Friday night, and career may all look different than they once did, but that doesn't mean your behavior in the bedroom needs to change, too. Many older adults continue to enjoy an active sex life as they age, which can lead to increased self-esteem and better quality of life.
However, sexual safety doesn't go out the window as you age, meaning that necessary vigilance with protection and other sexual health concerns don't change, either. Sexually transmitted diseases (STDs), often used interchangeably with sexually transmitted infections (STIs), in older adults should remain as big a concern as they were in your youth. Though they aren't the end of the world no matter your age at diagnosis, there are certain things that older adults, both male and female, should know about STIs as they age.
Read on for more insights on what to know about STIs as you age to ensure you can continue having an active, but safe, sex life.
Table of Contents:
How Prevalent are STIs in Older Adults?
Why the Increase in STIs in Older Adults?
STI/STD Symptoms
Concerns Around STIs and Older Adults
STD Protection and Prevention for Seniors
Additional Resources for Sexually Active Seniors
PLEASE VIEW MANY MORE DETAILS ON THE WEBSITE
The Connection Between Sleep Apnea And Health For Seniors
Sleep apnea has been a subject of debate in the world of medical research. It has also been a common link to certain illnesses that people experience as they age. However, is sleep apnea one of the reasons diseases progress? Or is sleep apnea just a risk factor that links to most diseases?
Since sleep apnea can affect people of all ages, diagnosis and treatment are of paramount concern. Studies, tests, and surveys have found evidence of sleep apnea's prevalence in each age-group, its risk factors, and complications.
Prevalence of Sleep Apnea in Seniors
Sleep apnea is a breathing disorder that occurs during sleep. This prevalence of sleep apnea increases with age. The percentage of people with sleep-disordered breathing (SDB) varies from 20 to 40 percent in the general population, and this percentage increases by age-group until it flattens at around 60 to 65 years (McMillan & Morrell, 2016).
Furthermore, the likelihood of sleep apnea as people age is probably due to physical and physiological changes. However, this disorder affects not only the elderly population but the younger population, as well, in which the incidence rate is double (McMillan & Morrell, 2016).
In the study conducted by Alison McMillan and Mary J. Morrell, the proponents gathered apnea-hypopnea indices (AHI) from different authors. The majority population, who became the subjects of the tests and respondents of the surveys conducted, came from the community. Only a few authors conducted surveys in clinics and nursing homes.
Based on the gathered data, the prevalence of sleep apnea as measured by AHII for older people is high, ranging from 5 to 70 for AHI ⩾ 5 events·h−1 and 4 to 64 for AHI ⩾10 or ⩾ 15 events·h−1 (McMillan & Morrell, 2016).
Aside from that, another study from the American Journal of Respiratory and Critical Care Medicine found that age-specific apnea peaks at 50 to 59 years old among men (Bixler et al., 1998). Another study, published in the Journal of Thoracic Disease, reports that sleep apnea is more common in men than it is in women (Garvey et al., 2015).
The study reports that men and women from ages 30 to 70 have an AHI of 34 percent and 17.4 percent, respectively. Thus, this high occurrence of apnea among seniors has led to more consequences on the elderly and more extensive studies and debates.
FOR MANY MORE DETAILS ON THIS SUBJECT SEE WEBSITE
Study Finds CPAP Effective for Sleep Apnea in Seniors
According to the National Sleep Foundation, obstructive sleep apnea (OSA) affects 18 millions Americans. Until now, no research on the effectiveness of CPAP for sleep apnea in seniors had even been conducted. A new study, recently published in the Lancet Respiratory Medicine, suggests that continuous positive airway pressure (CPAP) therapy can be very effective for older OSA patients. The study also recommended increased awareness of OSA.
OSA is typically more common in older people and its symptoms may be attributed to old age, and a senior may simply take naps to compensate for the daytime sleepiness that results from OSA. Because a person with sleep apnea can stop breathing for 30 seconds or longer before waking up and breathing again, oxygen levels fall. This happens because the breathing pauses prevents the body from getting the oxygen it needs. According to Professor Mary Morrell of the National Heart and Lung Institute at Imperial College London, low oxygen levels contribute to cognitive decline in the elderly.
"We think low oxygen levels at night might accelerate cognitive decline in old people, and studies have found that sleep apnea causes changes in the grey matter in the brain. We're currently researching whether treatment can prevent or reverse those changes," said Professor Morrell.
Study Findings
The study involved nearly 300 patients aged 65 and older at over 14 National Health Service (NHS) centers in the UK and was conducted by researchers at the Imperial College London and the Royal Infirmary of Edinburgh. Researcher found that CPAP therapy reduces daytime sleepiness and reduces healthcare costs.
CPAP therapy involves use of a machine that delivers pressurized air into the nose through a mask that is placed over the nose or both the nose and mouth. The pressurized air keeps the airways in the throat open and prevents them from narrowing and causing interruptions in breathing during sleep. Professor Morrell believes older people will definitely benefit from CPAP therapy.
"Sleep apnea can be hugely damaging to patients' quality of life and increase their risk of road accidents, heart disease and other conditions. Lots of older people might benefit from this treatment. Many patients feel rejuvenated after using CPAP because they're able to sleep much better and it may even improve their brain function."
Symptoms To Tell Your Doctor About
Most of the time, snoring is relatively harmless to your health, but it can signal a more serious health condition such as OSA. Snoring that is very loud and frequent is a sure sign of OSA and should not be taken lightly at any age. The elderly are known for dozing off during the daytime, but if this behavior accompanies the night-time snoring, it may be sleep apnea. You should also inform your doctor if you or a loved one has had breathing pauses during sleep, choking or gasping during sleep, morning headaches (from low oxygen levels) or elevated blood pressure.
By Ramie A Tritt, MD, President, Atlanta ENT
FOR MANY MORE DETAILS ON THIS SUBJECT SEE WEBSITE
Why Seniors Have Difficulty Getting a Good Night's Sleep and 9 Tips That Can Help
According to "Sleep Tips for Older Adults," "As we age, we often experience normal changes in our sleeping patterns, such as becoming sleepy earlier, waking up earlier, or experiencing less deep sleep."
"A good night's sleep is especially important to older adults because it helps improve concentration and memory formation, allows your body to repair any cell damage that occurred during the day, and refreshes your immune system, which in turn helps to prevent disease."
Sleep experts say senior adults need about the same amount of sleep as all adults – 7 to 9 hours each night. But older people tend to go to sleep earlier and get up earlier than they did when they were younger.
In addition to the normal changes in sleep patterns due to aging, senior adults can have other issues that can rob them of a good night's sleep.
FOR MANY MORE DETAILS ON THIS SUBJECT SEE WEBSITE
Home Safety For Seniors: A Fall-Proof Guide For Landlords and Tenants

It's no secret that many things change as you age but your level of comfort in your living space shouldn't. Many seniors find aging in place and independent living to be more desirable than assisted living. In fact, nearly 90% of adults over the age of 65 want to age in place. Despite senior preferences to age in place or live independently, home safety for seniors is often overlooked, increasing the risk of falls or other accidents.
A study by Age Safe America found that falls account for 25% of hospitalizations and 40% of nursing home admissions for seniors. As a landlord, it's important to accommodate your senior tenants by providing a senior-friendly rental that's equipped with the proper modifications to ensure a safe and fall-proof living space.
Whether you're a landlord with senior tenants or an older adult who's living independently, check out this room-by-room guide full of safety tips to make your home as safe as possible.
FOR MANY MORE DETAILS ON THIS SUBJECT SEE WEBSITE
xxxxxxxxxxxxx
Signs of Drug Use in Young Adults
Drug use is prominent across different age ranges of young adults. When drug use starts to interfere with daily activities, then the condition becomes a substance use disorder. Examples of substances linked to substance use include cocaine, heroin, marijuana, methamphetamines, inhalants, and anabolic steroids.
According to the Centers for Disease Control and Prevention (CDC), over seventy thousand individuals in the United States lost their lives due to overdose in 2017. Adolescents may have some of the most prevalent rates of substance use according to the Substance Abuse and Mental Health Services Administration (SAMHSA).
According to a study on the trends of drug use in adolescents, 81.4% of the older adolescents reported having the chance to use drugs. The research also shows that the median age at the start of drug abuse was 14 years with dependence and 15 years without dependence.
Green Hill Recovery 6112 St Giles St, Raleigh, NC 27612
FOR MANY MORE DETAILS ON THIS SUBJECT SEE WEBSITE

Boater's Guide to Boating During the Pandemic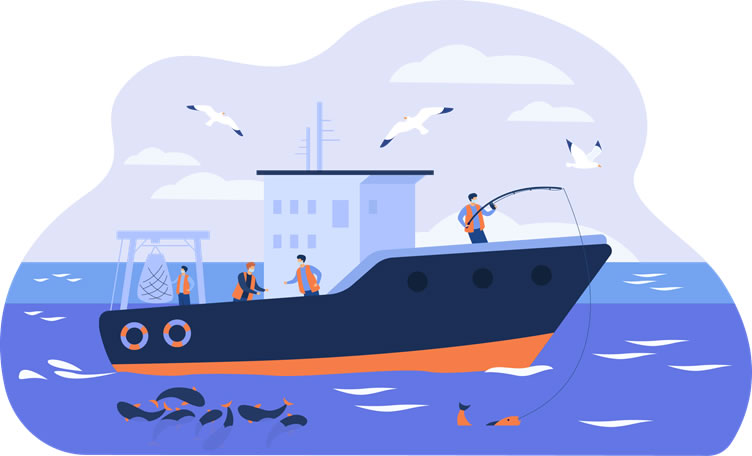 2020 was a year unlike anything we could have imagined. It was a time when many of our most beloved activities were put on hold. It was a time when we had to stay further apart from each other than ever. In many ways, the fabric of our daily life was altered.
Sadly, with the coronavirus pandemic still raging strong across the country (and around the world), 2021 will still be a year heavily defined by the pandemic. But that doesn't mean we can't carve out safe ways to enjoy ourselves.
The National Marine Manufacturers' Association reported that May 2020 recreational boat sales reached their highest number since 2007. The highest growth happened in personal watercraft, saltwater fishing boats, and jet boats, which accounted for 41% of new boat sales. And it's not just ownership--peer-to-peer boat rentals were up 74% compared to the same period last year.
As the pandemic alters the way we travel and unwind, recreational boating has become increasingly attractive as a safe way to get fresh air and sunshine. That said, even if you're only on a boat with your family, it's important to take the appropriate safety precautions--for the pandemic and for your own safety on the water.
Here's how you can boat safely during the pandemic.
PLEASE VIEW ALL DETAILS ON THE WEBSITE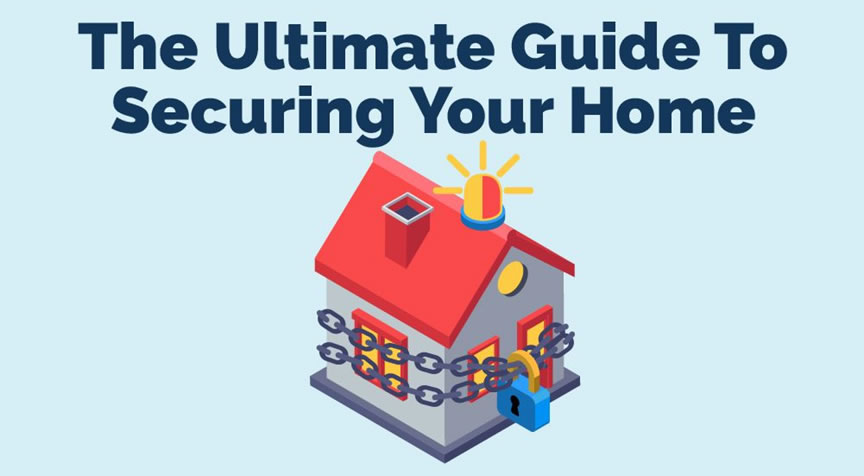 Keeping your home safe is a priority for everyone. We all go through the nightly ritual of double-checking that all of the doors are locked. But sometimes, a little more is needed. Especially if you have ever been the victim of a burglary. You will want to have some extra protection.
Security systems and cameras do not have to be super hi-tech. A doorbell camera can be all you need for some peace of mind. Or an a
To help you find the best way to stay safe, here is the ultimate guide to securing your home. Not every single option suggested in this guide is necessary. But it's worth considering. Especially if you feel as though your home could use some extra security measures.
Table of contents
Why It's Important to Secure Your Home
DIY Securing Your Home
Secure/Lock Your Doors
Secure The Windows
Consider Getting A Dog
Consider Building A Fence Around Your House
Secure The Garage
Hide Your Spare Key Outside Properly
Keep Your Valuables Out Of Sight
Consider Making The Porch Lights Automatic
Install A Peephole
Shut Your Blinds In The Evening
Install Security Cameras
Consider Installing Motion Detector Lighting
Consider Setting Up a Home Security System
Consider Getting A Safe
Turn Your House Into A Smart Home
Other Ways To Secure Your Home
Summary
PLEASE VIEW ALL ABOVE CONTENT DETAILS ON THE WEBSITE
Identity Theft Prevention


How can you prevent identity theft?
Identity theft is when someone takes enough of your personal information to pose as you in a financial, medical, or other transaction. Identity theft is rampant in the United States, where about 17 million people are victimized each year, according to the Bureau of Justice Statistics, for a total of over $900 million in losses.

What are the types of identity theft?
medical identity theft, in which a person assumes someone's identity to get medical treatment by stealing insurance benefits;
Tax identity theft, in which a person files a tax return on another person's account and collects a refund fraudulently;
Social identity theft, in which a person sets up fake social media accounts using another person's identity;
Impersonation, in which an individual uses another's birth certificate and other information to take on a new name (most commonly done as child identity theft);
Financial identity theft is the most common form, in which a credit card or bank account number is stolen and used to withdraw funds or make purchases fraudulently.
Who is affected by identity theft?
The majority of cases involve unauthorized use of a credit card or other bank account, whether by stealing a credit card or account number, skimming, or stealing checks. These incidents accounted for more than 16 million of the 17 million cases reported in a recent year.

In one case, 143 million people were affected by a security breach at Equifax, a credit reporting agency where data including social security numbers, credit card accounts, addresses, and birthdates is stored. The data was meant to be safeguarded so when people apply for loans and mortgages an unbiased financial profile could be used to decide if they were qualified. It is not yet known how many of those identities were compromised and used fraudulently.

The good news, according to Consumer Reports, is that most cases of financial identity theft resulted in a very low amount of money stolen, and much of that is often covered by a bank's insurance so it doesn't result in a direct loss to the customer. That consumer protection organization says that many companies are trying to capitalize on the fear that identity theft reports create, but expensive identity security services don't do anything more than individuals can do themselves.
Info Tracer
227 Lewis Wharf. Boston, MA 02110
Phone: (800) 791-1427
Email: support@infotracer.com
PLEASE VIEW ALL DETAILS ON THE WEBSITE
Caregiving at an Early Age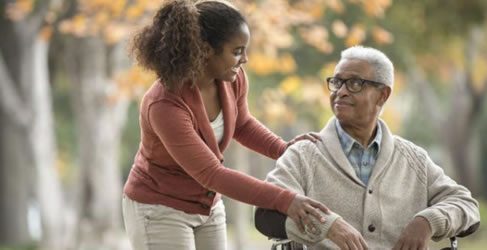 When we talk about caregiving we usually think of adults taking care of their elderly parents, their children, or their partners. But what if the caregiver is a child or a young adult?

According to a 2005 report by the National Alliance for Caregiving, there were 1.3 to 1.4 million caregivers between the ages of 8 and 18 in the US. These children are typically caring for a parent or grandparent and may help with dressing or feeding, bathing or using the bathroom, paying bills, and many other tasks. Young caregivers can undergo an emotional toll and physical exhaustion. Unfortunately, their emotional, social and health needs are too often overlooked.

Young caregivers may not be getting the support they need, mostly because people may not know that they are taking care of someone. These young people need to know that it is OK to let the adults in their school or community know that they are a caregiver. And schools and communities should be aware of a child's or young adult's personal status as a caregiver.

Young caregivers are not an American phenomenon, but global. Caring for others can be very stressful. In Western Kenya, young caregivers cope with their situations by seeking social support, finding jobs, and creating a positive identity as a caregiver. In other parts of the world, such as in Australia, young caregivers are joining online communities. Their personal and social needs are being met by simply being able to share similar situations with others like them.
PLEASE VIEW ALL DETAILS ON THE WEBSITE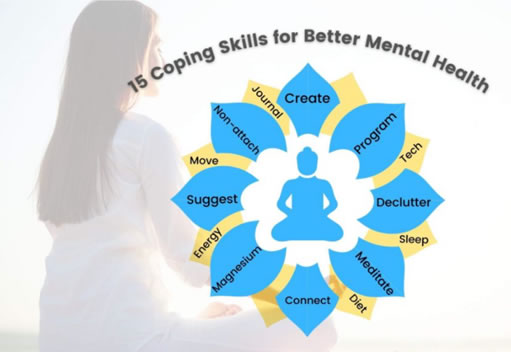 15 COPING SKILLS FOR DEPRESSION FOR BETTER MENTAL HEALTH
Being prescribed antidepressants that may or may not work for your depression is almost a slap in the face. When your doctor does not offer any practical advice for helping your depression and dismisses it with trial and error medical treatments, it can leave you feeling worse off than you were before. You already don't have hope; now, it seems like the external world is validating that concern.
You are not told that depression does not have to be insufferable for the rest of your life. You don't have to accept medication that alters your brain chemistry as your reality. Instead, there are many coping skills for depression you can gain and practice throughout your journey for improved mental health.
Each skill aims to provide solutions to depression. This list offers practical solutions for depression that can be used as preventative measures or during the height of a depressive episode.
Be open-minded and understand that taking action sparks reaction. Be kind and patient with yourself.
Table of Contents
Depression in the Brain
Coping Skills for Depression
Get Moving
Meditate
Connect with Nature
Diet
Journaling
Affirmations
Protecting Your Energy
Getting Creative and Having Grace
Sleep
Minimize Technology
Declutter Your Space
The Power of Magnesium
Non-attachment
Therapy
TMS
You Are Not Helpless
Sources
FOR MANY MORE DETAILS ON THIS SUBJECT SEE WEBSITE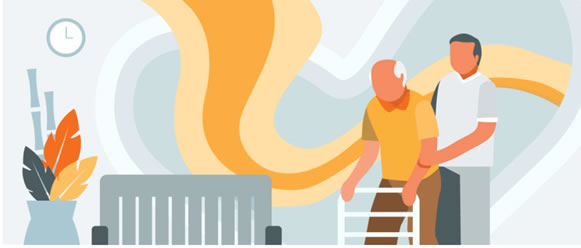 Caregiving Basics: Things to Prepare When Taking Care of Seniors


Caregiving is almost never a job - it's much more of a calling. Those who do provide care in medical settings to patients of all types are known for their selfless attitudes and their unflagging energy. However, most caregivers don't even do so in a hospital setting but instead in homes around the country. Providing care to seniors is even more intimidating and demanding, especially with the types of challenges that the elderly might face. If you're thinking of becoming a senior caregiver yourself, here are some important facts you need to know so you can prepare yourself for the task at hand physically, mentally, and emotionally.
Table of Contents (hide)
What is Caregiving?
The Role A Caregiver Plays
Preparing to Take Care of Seniors
Caregiving Amid a Pandemic
Providing the Best Care for Seniors
Taking Care of Yourself: Managing the Stress of Caregiving
PLEASE VIEW ALL DETAILS ON THE WEBSITE


Senior Driving Courses & Resources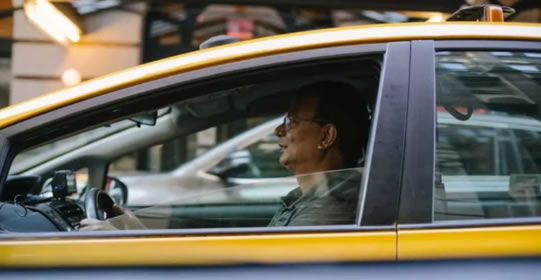 With an aging population there are more drivers over the age of 70 in America today than at any point in our history. In 2018, data from the Federal Highway Administration (FHA) showed that there were approximately 29 million licensed drivers aged 70 or older. Knowing this, many states have started offering auto insurance discounts for older adults who pass a senior driving course. Two of the more popular options include the AAA Senior Driving Course and the Mature Driver Improvement Course from I Drive Safely.
FOR MANY MORE DETAILS ON THIS SUBJECT SEE WEBSITE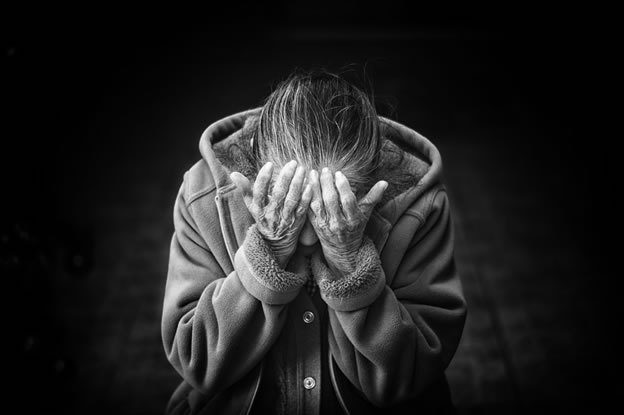 Senior Financial Scams: How are the Elderly Targeted
The most vulnerable demographic for scams is the elderly population in America. Horror stories are in the news each week of an older person grifted out of their life savings within a few weeks or months from crafty criminals. The unfortunate part is often the perpetrators are family members or someone close to them.
How Senior Citizens are Vulnerable to Scams
Senior citizens are perceived as naive and trusting and belong to a generation where business was performed more professionally, and scams were far and few. Unfortunately, this makes the elderly easy targets for many types of cons. Older Americans are often trusting or suffer from memory issues making it easier to deceive and string along for scams depleting them of social security benefits or saved income.
Seniors generally own their own homes, have a "nest egg" of savings and have good credit, so they make perfect marks for the seasoned con man.
Being proud Americans elders are also less likely to report the fraud due to shame and embarrassment. If they do report it, they sometimes have more difficulty recalling the details, which makes it harder to prosecute.
FOR MANY MORE DETAILS ON THIS SUBJECT SEE WEBSITE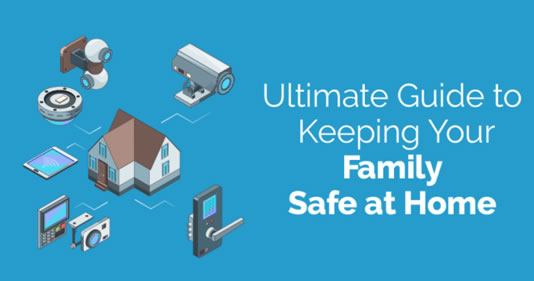 Ultimate Guide to Keeping Your Family Safe at Home
In a world dominated by news reports of disastrous natural events, home invasions, accidental injuries, pet theft, and even online dangers, it's more important than ever to make sure your family is safe at home.
Your children and spouse are undoubtedly the most important things in your life after all, and you'll want to protect them at all costs. That's why we've put together this ultimate guide to keeping your family safe at home.
Below, you'll find loads of information on how to protect your family from any of the dangers they might be exposed to and dramatically reduce the risk of anything happening to them at home.
CONTENTS
Introduction
Why A Safe Home Makes Life Easier
Baby Proofing the Home
Baby Gates
Door and Drawer Locks
Electrical Outlet Covers
Other Areas To Baby Proof
Pet Cameras
Fire Safety – Adding Extinguishers Around the Home
Fire Classifications
Types of Fire Extinguisher
UL Ratings
Fire Extinguisher Placement
Investing in Carbon Monoxide Alarms
10 Simple Steps to Making the Home More Secure
Secure the Door
Lock the Windows
Light up the Landscape
Ensure the Garage is Locked
Set up a Security System
Secure your Wi-Fi Network
Protect Kids with Parental Controls
Eliminate Hiding Places
Add Security Cameras
Get a Safe
Use Home Automation
FOR MANY MORE DETAILS ON THIS SUBJECT SEE WEBSITE

FALL PREVENTION FACTS & TIPS FOR PREVENTING FALLS
Fall Statistics
Risk Factors
Fear of Falling
How to Prevent Falls
What To Do If You Fall
The rate of falls and the serious injuries and deaths from them has continued to increase over the last decade for elderly Americans. The rise in deaths from falls each year since 2007 has been dramatic. In the most recently available numbers from the CDC in 2016, fall-related deaths for people 85-and-older increased by more than 79%. While that group experienced the largest increase, the numbers are up across the board for elderly Americans age 65-and-older. Men, in particular, are at risk with 33.7% higher likelihood of dying from a fall.
FOR MANY MORE DETAILS ON THIS SUBJECT SEE WEBSITE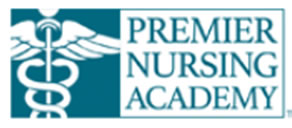 A Guide to Spotting and Preventing Elder Abuse
Stephanie Erickson
Featuring expert advice from Stephanie Erickson, MSW
Elder abuse has been on America's radar since the 1950s, with the first major steps taken toward awareness, prevention, and legal consequences occurring in the '70s. However, it wasn't until the 1980's—when the Surgeon General defined what elder abuse is to the public and declared it a public health emergency—that awareness became more widespread.
Despite it being a topic of discussion and legislation for decades, elder abuse of all types continues to be misunderstood, underreported, and frequently perpetrated.
This guide is for loved ones and caregivers of older adults as well as for those experiencing elder abuse. We'll discuss what elder abuse is, common types and signs, consequences of elder abuse, laws surrounding the topic, and how you can prevent or put a stop to it.
Note: This article may be considered graphic, particularly in the types and signs of abuse section. While the information is important for all caregivers and elders to know, we recognize some of the content may be upsetting, particularly to readers who have experienced trauma. Please use your discretion as you continue.
PLEASE VIEW MUCH MORE ON THE WEBSITE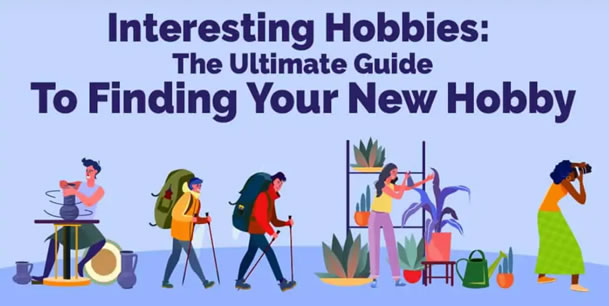 Having a hobby can come with a plethora of benefits, such as meeting new people and finding a relaxing release from a busy schedule. Hobbies are reserved for activities that are separate from your work life so that you're not consumed with business.
Overworking yourself is a cause of multiple physical and mental health issues, such as diabetes and depression. Not only are hobbies fun and entertaining, but they can also prevent you from developing serious health conditions.
Children are excellent at learning new hobbies, so what happens when we grow up and stop having time for new hobbies? Some think the time constraints are too much, and others might worry about the cost that a hobby might require.
However, we think that the benefits of hobbies outweigh these risks. Moreover, there are thousands of hobbies out there, all ranging vastly in different time commitments and monetary requirements. There are even plenty of free hobbies to take up!
Today we'll be looking at the benefits of picking up a hobby, how you can choose the right hobby for you, as well as a list of popular hobbies – one of which might even catch your eye.
TABLE OF CONTENTS
1 Introduction
2 Why You Should Take Up A Hobby
2.1 A hobby can make you more interesting to others
2.2 Helps with stress and mental health
2.3 Social Life
2.4 Confidence and Self-Esteem
2.5 Challenges You
2.6 Gain Knowledge
3 Indoor Hobbies
3.1 Home Cinema
3.2 Gaming
3.3 Reading
3.4 Playing an instrument
3.5 Cooking
3.6 Board Games
4 Outdoor Hobbies
4.1 Hunting
4.2 Sports
4.3 Skateboarding
4.4 Target Shooting
4.5 Adventure Sports
4.6 Running
5 How To Choose The Right Hobby For Yourself
5.1 What interests you
5.2 Budget
5.3 What's available
5.4 Friends or peers are involved
6 Conclusion
FOR MANY MORE DETAILS ON THIS SUBJECT SEE WEBSITE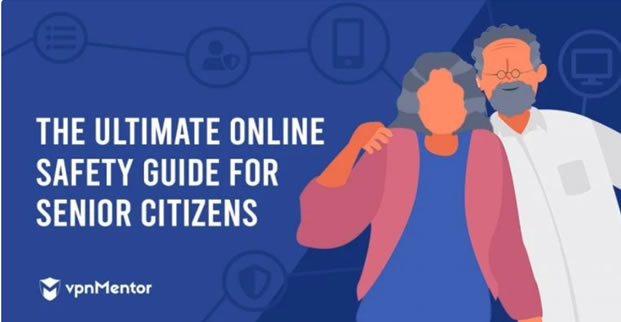 The Ultimate Online Safety Guide for Senior Citizens
While you think of technology's benefits to overcoming some of the challenges of aging – mobility, making friends, managing healthcare and reducing errands – it's easy to fall prey to its dark side. Without realizing it, you may be opening yourself to theft, fraud, and even violence – particularly in these times of worldwide Pandemic.
Have you ever wondered how your internet usage stacks up to other seniors? Pew Research Center found that 67 percent of adults over age 65 go online regularly. The good news is that this number is up 14 percent from 2000. The bad news is that a third of older adults are missing out on the connection and convenience available through the internet.
If you are concerned about going online or do not take advantage of many opportunities only found online, you can become increasingly lonely and feel disconnected. A study by the National Academy of Sciences of the United States of America found that people over age 52 who are isolated have a higher risk of mortality.
You may know other seniors who stay off the internet because they are concerned about safety, do not know how to use it or don't have someone to help them get started. Because of cybercrime along with crimes where people are targeted online and then victimized in real life, seniors are faced with a big quandary – risk isolation or risk being the target of cybercrime and fraud.
The Covid19 pandemic made things much dangerous: Many senior citizens turned to the internet in search of advice and critical health tips, but could fall victim to heartless criminals, just looking for such easy prey.
The answers are education and support. This thorough guide will help you learn about how to use technology and, most importantly, how to stay safe. If you are a senior, you might want to reach out to others in your life and go through this guide together. And if you have senior citizens close to you, take the opportunity to help them get started online.
PLEASE VIEW MUCH MORE ON THE WEBSITE
Beach Safety Guide for Seniors and Their Caretakers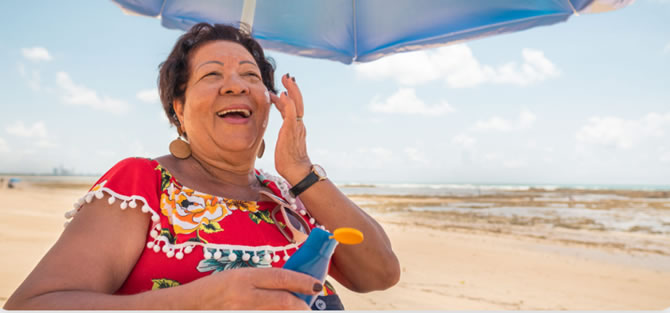 Going to the beach should be fun for everyone! Seniors are no exception.
Getting some fresh air is especially great for older adults since it gets them out of the house and comes with many health benefits.
A study in the International Journal of Environmental Research and Public Health found that being outdoors and active is connected to fewer depressive symptoms, greater self-reported physical functioning, and lessened fears of falling for older adults.
Seniors need some extra care and prep beforehand to make sure they're safe in the sands. Below, we're going over all of the things you should do to prep for your upcoming beach day with an older adult.
Table of Contents
What to Pack
COVID-19 Precautions
Location, Traveling and Parking
Walking and Fall Prevention
Sun Safety
Dehydration Prevention
Water Safety
Additional Beach Safety Resources
PLEASE VIEW MUCH MORE ON THE WEBSITE
The 30 best part-time jobs for retirees



Many people picture their retirement being spent on a white sand beach, sipping on something fruity and exploring new hobbies—while definitely not working. However, retirement is often not that picturesque.
For many, retirement means cutting back on the standard nine-to-five office hours, but not necessarily quitting the workforce altogether. Some retirees enjoy the structure that having a job brings, while others need some additional income to get their finances in order or help bolster their credit score.
That's why we've put together this list of the 30 best part-time jobs for retirees. These allow you to pick your own hours, work on your own terms and get paid for doing something you enjoy. Whether you're a retiree looking for a new adventure or a senior in need of some financial resources, read on for tips on making the most of your retirement—or skip to the infographic below for more information.
FOR MANY MORE DETAILS ON THIS SUBJECT SEE WEBSITE


How To Find A Hobby As An Adult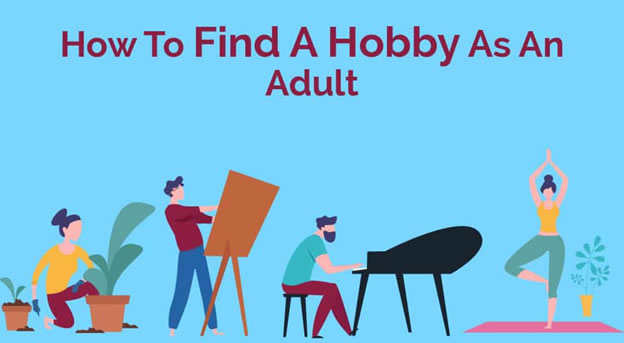 Everyone needs something to give them a little more enjoyment in their day. Whether that's an exercise activity, something creative, or something like gaming.
Of course, many of us establish our hobbies as children. Perhaps you joined a club at school for soccer and the interest has stayed with you throughout your life.
Maybe you joined the scouts and you have an interest in bird watching.
Do you know what people usually don't talk about though?
How difficult it is to develop a hobby as an adult. There aren't as many opportunities to find new hobbies as an adult – at least not ones that are obvious.
We often need to look a little harder to find new hobbies.
PLEASE VIEW WEBSITE FOR MUCH MORE INFORMATION
Guide to Choosing Footwear for People with Arthritis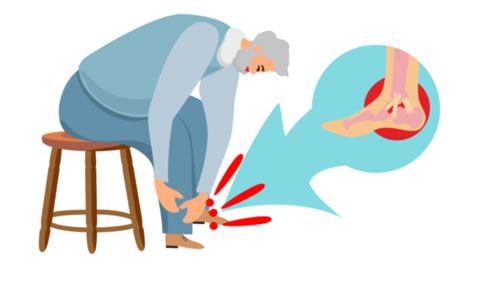 Many forms of arthritis usually affect the feet, making it painful and difficult for patients to walk. As you get older, you're vulnerable to this condition when the cartilage in the joints start to wear. It can also occur due to past injuries and traumas.
Arthritis is a blanket term for over 100 diseases; the most common types that affect the feet include osteoarthritis (OA), rheumatoid arthritis (RA), gout, psoriatic arthritis, and post-traumatic arthritis. They lead to several symptoms, including:
Difficulty in walking
Joint tenderness, stiffness, swelling, or warmth
Pain
The swelling, stiffness, and pain usually occur due to inflammation. Apart from exercises, using inserts, physical therapy, and pain medication, doctors usually advise patients to use custom-made shoes or orthotics. You can also find the right shoes for you in local stores or online.
Basically, choosing the right shoes is important in minimizing the pain. Shoes help to provide a firm grip for the heels, resulting in proper alignment of your bones. Read on to learn how to find the best shoes for arthritis.
PLEASE VIEW WEBSITE FOR MUCH MORE INFORMATION
Find a Highly Experienced Mesothelioma Lawyer in Your Area


For over 20 years we've been helping families connect with highly experienced mesothelioma lawyers.
Choosing the right legal representation for you and your family is crucial. It can also be overwhelming. We clear through the confusion on your behalf and connect you with highly respected mesothelioma lawyers near you.

Our website is MesotheliomaLawyerCenter.org and in addition to providing visitors with comprehensive mesothelioma cancer information, we also help asbestos victims recover money for medical treatment and other expenses.
FOR MUCH MORE DETAILS ON THIS SUBJECT SEE WEBSITE

Health Benefits of Owning a Dog & How Dogs Have a Positive Impact on Your Mental Health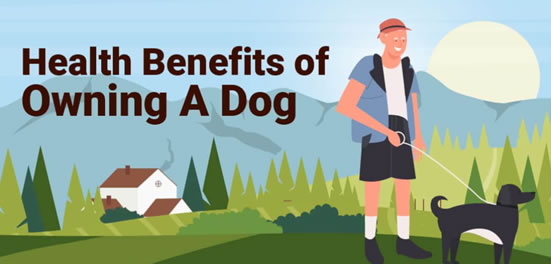 In this article, we will discuss how a dog impacts your happiness and has a positive impact on your physical health, as well as a look into some popular dog breeds and their characteristics.
If owning a dog is as fun as it is to have a human, then wow, you guys are lucky.
As well as the fun side of things, us dogs can offer you some pretty significant benefits regarding your health.
I might be biased, but I think of myself as having a lot to offer to my family, and I do my very best to support them in every way I possibly can.
I suppose that sometimes means I bark too loudly at the noises I hear outside, but as the alpha of the house, it's my duty to protect, so what can you expect!
As well as offering top-rate guard-dog duties to ensure my human's safety at all times, I also want my owner to be happy and healthy so that we can have the best relationship and go on the most exciting adventures together for a long, long time to come.
There are not just the benefits of having a family dog to consider, though, as I have furry friends who are holding steady jobs as working dogs and service dogs, making it their life's mission to help their humans manage their mobility limitations.
As you can see, the health benefits associated with owning a dog are multifaceted.
Whether I am biased or not, the fact that the list of potential benefits of owning a dog is so long, speaks for itself.
There might be a few benefits that surprise you, but stick with me as your guide and I'll teach you all you need to know about the health benefits of owning a dog.
FOR MUCH MORE DETAILS ON THIS SUBJECT SEE WEBSITE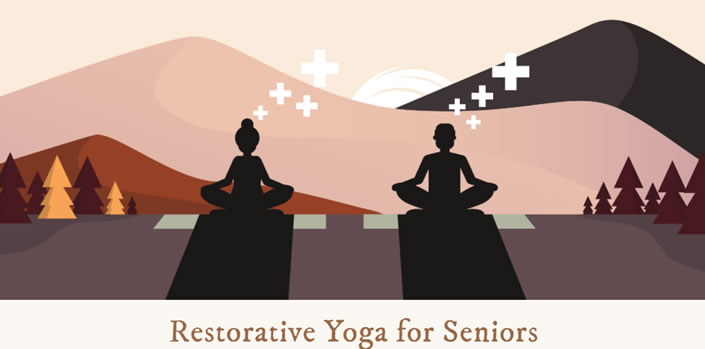 With over 5,000 years of history in ancient Indian philosophy, yoga has even become more commonplace today. People are engaging in the practice for different reasons, including improving health, building muscle strength, perfecting the body's posture, enhancing flexibility, among other reasons.
The art involves performing a set of specific exercises known as poses or asanas. These are combined with mediation principles and specific breathing techniques. The beauty of this practice is that you don't need to be a yogini or yogi to reap the benefits. Whether you're young or old, fit or overweight, yoga can help you strengthen the body and calm the mind.
In fact, seniors can use yoga to restore flexibility and stability. There are gentle therapeutic yoga exercises that can improve the fitness levels of older people. They also include the concept of mindfulness and stillness, which can improve their sleeping patterns and overall body health.
In this guide, we'll help you understand restorative yoga, its benefits, and the poses you can do.
FOR MUCH MORE DETAILS ON THIS SUBJECT SEE WEBSITE
Seniors Traveling Solo: Some Great Solutions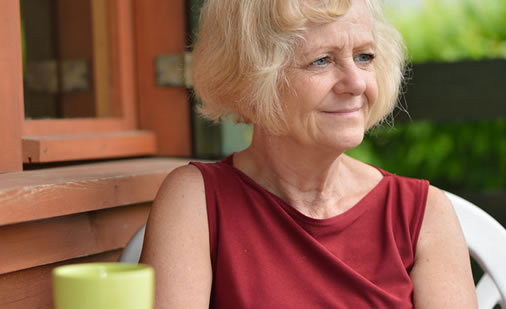 Today, more older Americans are traveling solo — and that doesn't mean they're looking for a mate. Solo travelers say they love their own company, want to make their own itineraries and prefer to travel at their own pace. Traveling alone also makes it more likely that you'll interact with the locals.
Still, for many women especially, the thought of venturing out all alone can be intimidating. We worry we'll feel lonely or unsafe. We dread sitting by ourselves at a café or restaurant.
It doesn't have to feel that way.
We've come up with interesting international choices for solo travelers who want the option to connect with others — or even to be a part of something bigger. They're not beach vacations; they are adventures.
PLEASE VIEW WEBSITE FOR MUCH MORE INFORMATION
Scams Targeting Smartphones & Mobile Devices


Knowing how to use and navigate a smartphone, tablet, or similar device is a near necessity. However, while these devices can be helpful, our reliance on them can also be our Achilles' heel. For the sake of convenience, we use them to both store and access a bounty of sensitive information, ranging from social media accounts to banking details. Therefore, while our devices and their management capabilities can be a great boon, they also can be a liability in terms of security.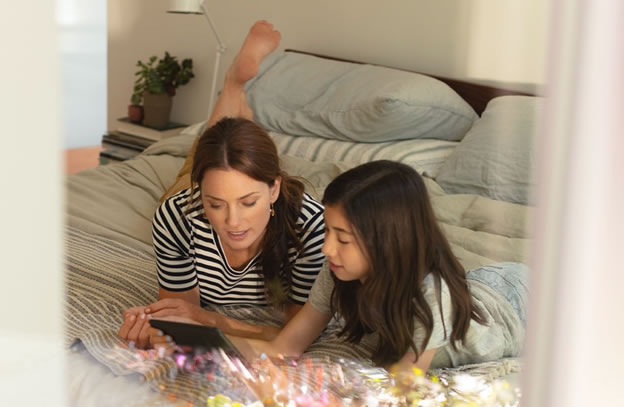 Table of Contents
Scams Targeting Smartphones & Mobile Devices
Common Types of Mobile Scams
Cloning
Fake Apps
Phone Insurance Scams
Ransomware Scams
Robocalls
Stolen Phones
Subscriber Fraud
Tech Support Scams
Text Message Phishing Scams
Security and Prevention Measures for Mobile and Smartphones
Learn to Spot Fake or Imposter Apps
Perform Online Searches
Do Not Give Out Personal Information
Be Wary of Unfamiliar Calls
Understand Your Device's Security Settings
Use Strong Passwords and Pins
Be Careful When Using Public Wi-Fi
Install Updates Regularly
What to Do If You've Been the Victim of a Scam
End All Contact With the Scammer
Stop Making Payments
Report Smartphone and Mobile Scams
Contact Your Bank
Notify Your Phone Provider
Get Support
Resources on Preventing Scams
Resources For Victims of Phone Scams
PLEASE SEE WEBSITE FOR ALL OF THE ABOVE CONTENT
How to Stretch (in Your Sweats): 12 Desk Stretches For Seniors
We all know the drill—you're halfway through your workday when your neck stiffens up and your back starts to ache. Working from home has been an adjustment for everyone but without the regular trips to the watercooler and steps to the conference room, it's inevitable for your body to feel strained.
Whether you've always been a remote worker or you're newly joining the 1 in 4 Americans who work from home due to the pandemic, adapting to a WFH lifestyle can take time and practice. Just like optimizing a new morning routine, incorporating a few desk stretches or "deskercises" can help you feel invigorated and extend productivity all the way from 9 to 5.
How to Avoid "Tech Neck" With Deskercise
While you might be sporting your comfiest get-up while working from home, a loungewear outfit won't keep you from being prone to workplace injuries. Limiting mobility at your desk can increase your chances of getting injuries like tendonitis, tennis elbow and tech neck.
Research shows that repetitive motion, poor posture, and staying in the same position (as we do at our desks) can cause injuries or disorders of the muscles. Stretching at your desk can help keep your muscles from feeling sore and tight as it increases blood flow and prevents fatigue and discomfort.
Deskersize or exercise that can be performed at your desk can also help reduce stress and increase energy, helping you not only get through but conquer your day.
Whether you're working from home, teaching or taking classes at home, or simply spending more time online to keep up with the digital age, we've sourced various desk stretches you can do from the comfort of your home office or workspace. From novice level to full-yogi, these stretches are geared towards helping you thrive in your work and stay motivated all day long.
PLEASE VIEW WEBSITE FOR MUCH MORE INFORMATION
A Guide To Maintaining Sexuality After Menopause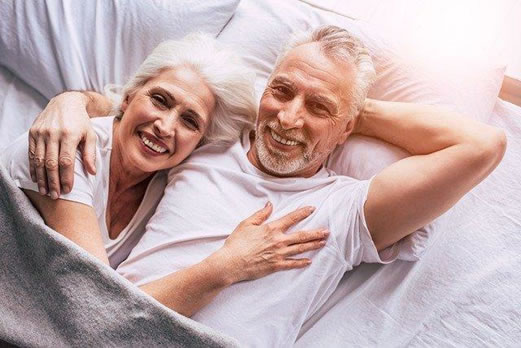 Menopause is accompanied by a wide variety of physiologic changes that can affect all aspects of a woman's life, from her mood to her ability to sleep to her sexuality.
Many of these changes can be frustrating or distressing to both the menopausal woman and her partner(s), particularly the effects they have on libido and sexual activity.
While the hormonal shifts of menopause are clear and inevitable, this does not mean that they necessitate the end of one's sex life.
The following guide discusses ways to tackle the changes that can make maintaining sexuality difficult in the post-menopausal years.
Use Lubrication...And Lots Of It!
The decrease in estrogen levels that occurs during menopause causes the tissues of the vaginal walls to become thinner and less elastic, which in turn can cause symptoms ranging from vaginal dryness, itching, and irritation, to pain or even tissue tearing during attempts at penetrative intercourse (Levine et al., 2008).
Using more personal lubricant (like our Water Based Velvet Rose), both on the exterior (vulvar) and interior (vaginal) tissues can significantly help reduce friction and thus discomfort during sexual activity (Strategies for Staying Sexual After Menopause, 2015b).
Additionally, the use of a topical salve like Intimate Rose's Enchanted Rose Feminine Balm can ease pain associated with dry, irritated vulvar skin. It can be used before and after intercourse, and even on a daily basis if needed.
PLEASE VIEW WEBSITE FOR MUCH MORE INFORMATION

Online Safety During COVID-19: What Older Adults Need to Know
The pandemic has dramatically exacerbated the risks that older adults encounter online. Faced with the prospect of needing to socially distance long-term, sequestered elders have begun reaching out to friends and family through social media, video chatting and other digital means of connection.
But as older adults' tech reliance rises, so too does their potential for risk. The number of cyberattacks has sharply increased over the last several months. In fact, the FBI recently reported that the number of complaints about cyberattacks that they have received often tops 4,000 per day — a 400 percent increase from the numbers recorded in 2019. Many of these attacks have preyed on victims' pandemic fears to trick them into compromising their digital security; Microsoft estimates that between 20,000 and 30,000 of these "themed attacks" took place daily during April and May.
PLEASE VIEW WEBSITE FOR MUCH MORE INFORMATION

Internet Safety Guide For Seniors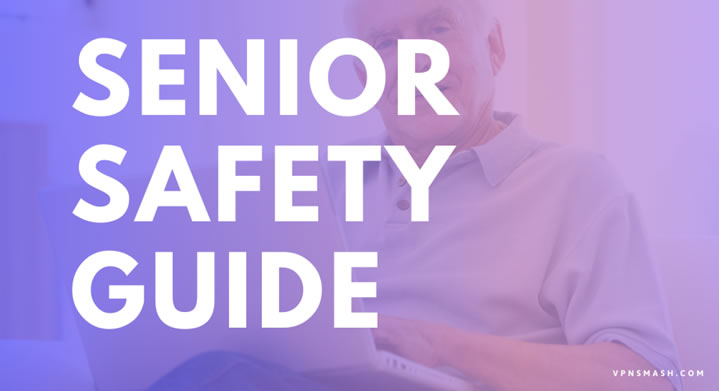 The internet is full of potential dangers. From children to the elderly, it appears that no one is safe. Among the most vulnerable are the senior citizens. Seniors often have the most to lose in dangers involving the internet. When scams occur, they are often devastating.
The internet doesn't have to be dangerous, though. With the right tools and information, you can actively use the internet without fear of being targeted. To help with your internet experience, you should always have internet safety tips for seniors close by, guiding you when you have questions.
Terminology You Need To Know
Here is some basic terminology to make this guide easier to use and reference:
Antivirus – Antivirus software is also known as anti-malware is a computer software program used to prevent, detect, and remove malware.
Cloud – The cloud is the on-demand availability of computer resources, mainly data storage, without direct active management. The cloud is often used to describe data storage centers.
Cookies – A cookie, also known as an HTTP cookie, is a small data package that is stored on the user's computer while browsing the web. The information is used to remember useful information about the user or record browsing history.
Firewall – A firewall is a security system on your network that monitors and controls the incoming and outgoing network traffic based on security rules that are predetermined by the system.
Hacker – A hacker is someone who uses a computer to gain access to data that they do not have the authorization to access.
Malware – Malware is any type of software that is intentionally designed to cause damage to computers, servers, or a computer network. There is a variety of malware types. Common names include Trojan horses, adware, ransomware, and spyware.
Pop-up – Pop-up ads are a form of advertising online, usually in a small window. Some pop-ups can contain malware or viruses.
Scam – A scam is a dishonest scheme or fraudulent action, usually to take money from someone.
Virus – A computer virus is a code that can copy itself and corrupt systems or destroy data.
VPN – A VPN is a virtual private network. A VPN allows the user to transmit over a public network as if operating on a private network. Masking IP addresses.
CONTENT SUBJECTS
The Basics of Internet Safety
Username and Password
Two-Step Authentication
Protecting Yourself When Using Social Media
1. Use The Privacy Settings
2. Practice Censorship
3. Choose Your Friends Wisely And Be Even More Message Conscious
4. Be Careful What You Click On or Share
5. If It Sounds Too Good To Be True, It More Than Likely Is
Don't Fall Victim to Scams
Internet Safety and Your Browser
Use Antivirus and Firewall on Devices
Cookies
Store Documents in the Cloud
Try Using A VPN
Always Trust Your Gut
PLEASE VIEW WEBSITE FOR ALL THE DETAILS


Computer Virus Resource Guide
The Internet has made it possible for people to interact across long distances, but it has also brought the ability to inflict harm from afar using computer viruses. Viruses have been around since the 1970s, but the first major outbreak was in 1981, when the Elk Cloner virus spread across Apple computers. Since then, the number of computer viruses has grown, and these programs have become a major threat to the security of people's information worldwide. But by learning more about computer viruses, how to avoid them, and how to fix them when they happen, you can help to stop their spread.
What Is a Computer Virus?
A computer virus is a type of software that can multiply and spread from one computer to the next. Viruses are malware, harmful software that can pose a serious security threat, as these programs can send your information to other people and even delete your files. In extreme cases, a virus can take control of your computer and use your identity to commit cybercrimes.
Computer viruses are made by hackers for different reasons, including sabotaging an opposing company or cause or stealing information for profit. They can be spread from one computer to another through shared storage devices and through network connections. Some viruses can also evolve, which makes them more of a nuisance.
Types of Viruses
There are many different types of viruses. Trojan horses, named for the device from Greek myth, trick the user into activating them by posing as useful programs. Boot-sector viruses are located in the boot sector of the hard drive, and they are particularly difficult to remove because they activate before the computer fully boots up. They are known to reinfect a computer even after it has been cleaned. Email viruses are among the most preventable types of viruses because they are spread through email attachments: If you're careful about opening attachments or clicking links in emails, you can avoid most of these. They are mainly used for phishing, aimed at obtaining your personal information. Rootkits are used to hide malware on a computer to avoid its removal by antivirus software. Worms operate differently than typical viruses do: They do not require running programs for them to be activated. Macro viruses can hide in programs that use macros, like word processing programs and spreadsheet applications. Once an infected document is opened, it can infect the entire system. BIOS viruses, among the most dangerous, install themselves in the BIOS of the computer and are immune to cleaning and even wiping the hard drive. And polymorphic viruses mutate and use different types of encryption, making it difficult for antivirus software to identify them.
PLEASE SEE WEBSITE FOR ALL THE DETAILS

Sexuality and Aging: Your Guide to Maintaining Sexual Health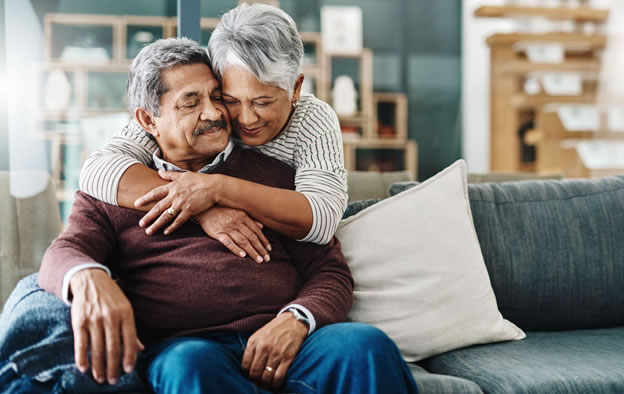 A lot of things begin to change as we get older, but sexual satisfaction doesn't have to be one of them. For those who want to remain sexually active, the physical changes that occur when your body ages could affect how you respond to sexual activity. Physical challenges and health complications could make it more difficult to perform at your best and feel fulfilled during intercourse. For both men and women, factors like hormones (including testosterone), stamina, and sexual function may all change as a result of aging and impact sexuality.
While sex may look and feel a little different as you get older, making a few adjustments to your sex routine could help make intimacy possible and pleasurable through the years.
Making these adjustments starts with understanding the various changes in your body that could affect your libido—and how to best handle them.
Read on as we break down exactly what happens to your body as you age and provide simple tips to increase intimacy and enjoyment as you get older.
Table of Contents:
The Health Benefits of Intimacy
How Does Sexuality Change with Age?
What Can Impact Sexuality as You Get Older?
How to Increase Sex Drive
Tips for Maintaining Sexuality as You Age
Additional Resources
PLEASE SEE WEBSITE FOR ALL THE DETAILS


The Ultimate Guide to Aging Well: Diet, Exercise and Health Tips
Last Updated on: January 14, 2021 by Dr Nicole Panethere
Aging is the great inevitably that comes to all of us. But it doesn't have to be something to dread. In fact, growing older should be seen as a gift and something that allows us to spend even more time experiencing everything this wonderful planet has to offer.
It is important to take care of ourselves as we age though, especially if we want to make the most of the time that's been afforded to us.
Exercise, diet, and a healthy state of mind are the trifecta that need special attention as we make our way through our older years. Neglecting these can lead to an early decline, and that's just not something we're willing to let happen!
This article is the cheat sheet you need to live a healthy, fulfilled life and fight against whatever the inexorable passage of time might try and throw at you. We'll focus on diet, exercise, and mental health, and give you all the tips and information you need to keep yourself in peak condition as you begin to reach your senior years.
So, settle yourself down comfortably and continue reading as we take you on the ultimate guide to aging well.
Contents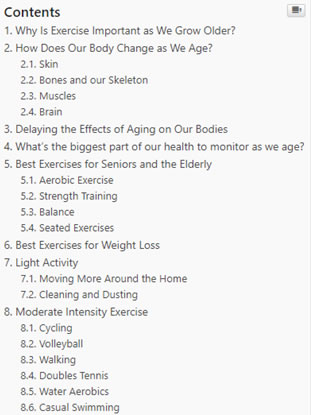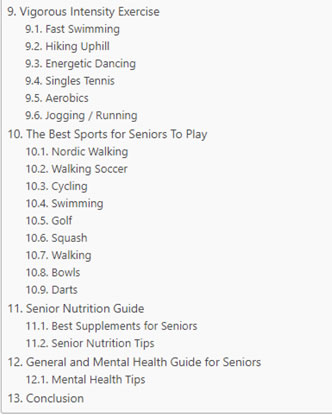 PLEASE VIEW WEBSITE FOR ALL THE ABOVE CONTENT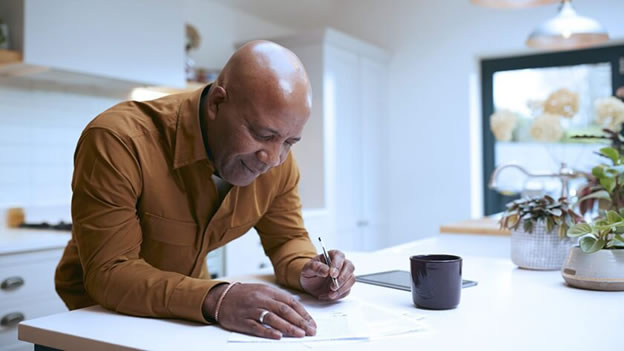 Estate Planning Statistics
The COVID-19 pandemic has accelerated estate planning activity in the U.S. But many Americans still remain without one.
by LegalZoom Staff
updated January 05, 2021 · min read
By most estimates, anywhere from 50–60% of Americans don't have a will. The COVID-19 pandemic has increased the number of people who have created a will or estate plan, but most Americans still remain without.
Estate planning can be an uncomfortable topic to talk about, but it's an important one. If you own any assets at all—a house, a car, or a bank account—or if you have loved ones who depend on you, you should have an estate plan, no matter your age or amount of wealth.
Related:
Estate planning is a broad category that includes wills, healthcare powers of attorney, living trusts, financial powers of attorney, and other documents. Here are 53 estate planning statistics for a closer look at how common estate planning is among different demographics, why so many remain without one, and the impact of the COVID-19 pandemic on estate planning.
SEE WEBSITE FOR FULL DETAILS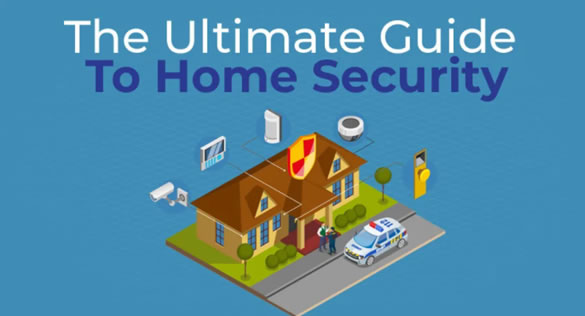 13 seconds.
Tick tock, tick tock, tick tock.
13 seconds.
According to the FBI, there's a burglary (involving home invasion) every 13 seconds in America.
With a generous pause for breath, that means there's been one since you started reading this piece.
You can do the math if you like, but your friends at the FBI have done it for you. 2.5 million is the figure you're looking for. 2.5 million home invasion burglaries.
Each year.
It's time to talk about home security.
Table of Contents
1 Home Security System: 3 Levels Of Goals
1.1 Level 1: Deterrent
1.1.1 Locking Your Doors And Windows
1.1.2 Lights And Action
1.2 Level 2: On-Scene Incapacitation
1.3 Level 3: Identification
2 How Effective are Home Security Systems?
3 Video Surveillance Systems
3.1 Costs
3.2 Camera Placement
4 Alarm Systems
4.1 Contract Security
5 Securing Of Doors And Locks
6 Securing Of Windows
7 Securing Your Garden, Garages And Shed
8 Guide To Home Security: Summary
PLEASE VIEW WEBSITE FOR MORE INFORMATION
How To Downsize Your Home: 10+ Tips To Help You Declutter And Simplify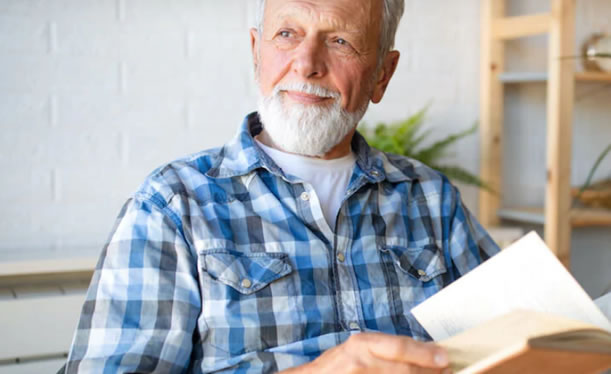 Bigger isn't always better. In many cases, less is more – think of the tiny home trend and the overall popularity of downsizing. People downsize for many reasons. The most common ones we hear from our clients who downsize are to save money and to get rid of unused space. Downsizing your home can be the right move at any stage of life depending on your goals. You may find that purchasing a smaller home makes the most sense once you become an empty-nester, or maybe you're a millennial who'd like more money to retire early or travel.
Since there are so many reasons to downsize, we created a guide to help you learn how to downsize your home efficiently and live clutter-free. We gathered over 10 tips on downsizing your home, plus tips specifically for seniors looking to downsize and to maintain your clutter-free lifestyle after your move.
1. Start As Soon As Possible And Pace Yourself
2. Focus On One Room At A Time
3. Measure Out Your New Space
4. Consider Your New Lifestyle
5. Set Clear Decluttering Ground Rules
6. Divvy And Offer Up Sentimental Items
7. Sell Or Donate Nonsentimental Items
8. Organize And Digitize As You Go
9. Repurpose Or Memorialize Items
10. Bring In Help If Needed
PLEASE SEE WEBSITE FOR ALL OF THE ABOVE SUBJECTS
Moving for Seniors: The Ultimate Guide to Planning a Move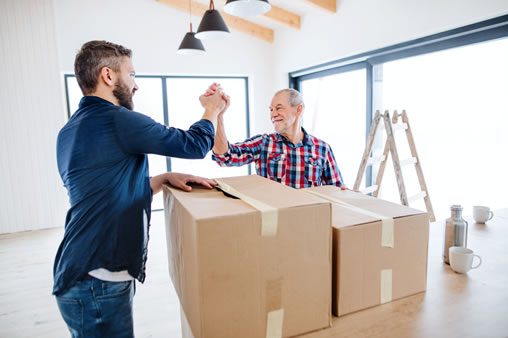 A major move is an incredibly stressful endeavor. Whether you're downsizing, moving into a new home closer to friends and loved ones, moving into a senior living community, or even moving in with a family member, you can find yourself struggling to handle the move. These moving tips for seniors can make the process much easier.
PLEASE VIEW A LOT OF DETAILS ON WEBSITE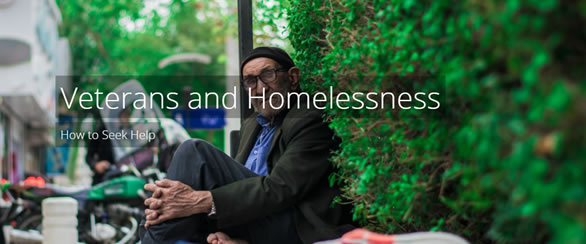 Veterans & Homelessness
How to Seek Help in St. Augustine FL
Homelessness is one of the most difficult situations any person can face. Over 500,000 people in the United States experience homelessness, and on a single night, the number of homeless people in America represents nearly 0.2% of the overall national population.1 There are certain populations who are at a higher risk of homelessness than others -- including military veterans.2 Although this disparity is declining, these statistics point to a concerning trend among people who serve in the armed forces. These individuals face significant challenges that contribute to high rates of homelessness, from military-specific risk factors like combat trauma to common issues such as substance abuse or disability.
PLEASE VIEW WEBSITE FOR MUCH ON THIS SUBJECT



Am I Depressed? Take a Depression Test
Table of Contents
Signs & Symptoms of Depression | Types of Depression | Treatments for Depression | Receive Treatment for Your Depression
Major depressive disorder is one of the most common mental health conditions in the United States, affecting more than 17 million Americans each year. 1 Symptoms of depression extend far beyond feelings of sadness — many patients experience fatigue, changes in appetite, and sleep disturbances, among others. The wide range of symptoms, social stigma, and mental health stereotypes can make it difficult for people with depression to identify their condition and seek help.
Mental health professionals use multiple methods to diagnose depression, from physical exams to checking symptoms against the American Psychological Association's Diagnostic and Statistical Manual of Mental Health Disorders (DSM-5). One of the most common evaluations is the PHQ-9 (Patient Health Questionnaire-9), which quantifies common symptoms and allows professionals to monitor their severity based on the DSM-5 criteria for depression.
While the only way to know if you have depression is to visit a doctor, self-evaluations are easy tools to help assess your depression risk. Take our at-home assessment to evaluate your symptoms and understand if you should seek help.
PLEASE SEE WEBSITE FOR MUCH MORE ON THIS SUBJECT


HOW MUCH IS YOUR ELDER ABUSE INJURY WORTH?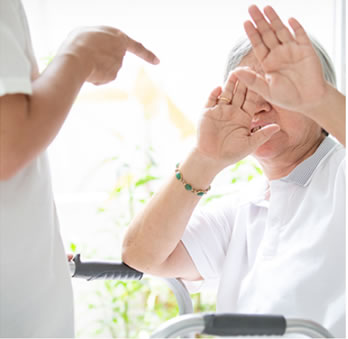 Our California Elder Abuse Lawyers Will Fight For Seniors
Unfortunately, senior citizens are easily capable of falling victim to financial exploitation in many different ways. Elders can be taken advantage of by their family members, caregivers, friends, and fiduciaries. Any elderly victim of financial exploitation should seek legal help from a proven California financial elder abuse attorney. Doing so will help you learn more about your legal rights so that you can protect your loved one or yourself. Elder financial abuse is one of the terrible crimes in our society that occurs far too often. Strangers commit half of all senior financial exploitation crimes.
They are followed closely by:
Neighbors, family members, and friends (34%)
Perpetrators in the business sector (12%)
Medicare and Medicaid fraud (4%)
PLEASE VIEW WEBSITE FOR MORE DETAILS



Seniors and Debt: How to Cope with Financial Setbacks Post-Retirement
Retirement is supposed to be a time to relax, enjoy simple pleasures, and perhaps check items off your bucket list, like traveling to faraway places. Unfortunately, that worry-free scenario is increasingly rare. Despite decades of working hard and saving, many seniors are finding that unexpected life events have derailed their finances. Medical or dental problems, divorce or widowhood, major home repairs, scams, and stock market losses are just some of the things that can upend your plans.
If financial curveballs in your golden years have left you feeling anxious and insecure, saddled with bills and debt, you are not alone. There are plenty of proactive steps you can take to get yourself back on more solid financial footing. This guide will address some of the common money challenges seniors face, then provide a series of steps you can take to safeguard your finances and respond to a crisis.
10 of the Most Common Financial Challenges for Seniors
Medical costs - Dental problems - Widowhood - Divorce - Stock market volatility - Major home repairs - Personal care - Debt and inflation - Boomerang kids - Scams
PLEASE VIEW WEBSITE FOR ALL THE DETAILS

Mesothelioma Causes


Asbestos exposure is the only confirmed cause of pleural mesothelioma. When asbestos fibers are inhaled, they travel through the body to the pleura (lining of the lungs) where they cause irritation and permanent scarring of healthy mesothelial cells. After decades of cellular damage, cancerous cells begin to grow and divide, eventually forming mesothelioma tumors. Veterans and those who worked with asbestos-based products are most likely to develop mesothelioma.
What Causes Mesothelioma?
Mesothelioma is caused by exposure to asbestos, a naturally-occurring mineral made up of microscopic but strong, heat-resistant fibers.
How Does Asbestos Cause Mesothelioma?
Mesothelioma may develop after someone inhales or swallows asbestos fibers.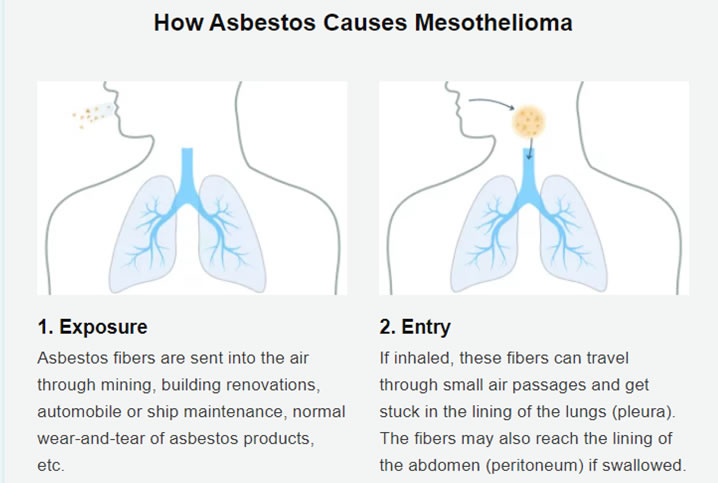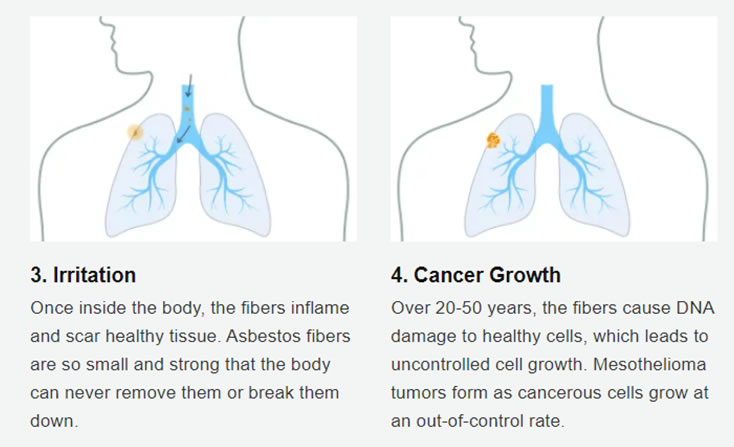 FOR MUCH MORE ON THIS SUBJECT PLEASE VIEW WEBSITE
Sokolove Law believes in the power of giving back. The work we do extends far beyond fighting for justice and compensation for families suffering from mesothelioma and personal injuries. Our mission is to make a lasting, positive impact on our community and society as a whole.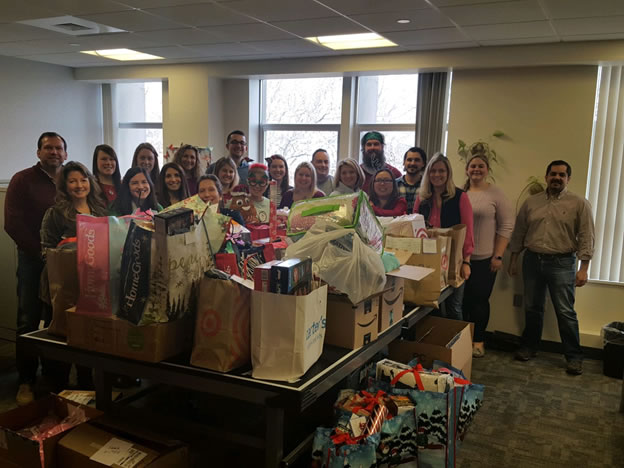 Sokolove Law Community-Focused Programs
Many reach out to us for legal support. However, we know there are hundreds of men, women, children, and families in our local communities who are struggling.
Through clothing drives, food drives, research funding, and more, we help those in need to go on to lead healthy and independent lives.
Ever since we opened the doors to our legal practice in 1979, community service has been at the forefront of our working agenda. As we help our communities by giving back, we become better equipped to assist our clients in the legal space.
Miles for Meso
Sokolove Law is proud to be a Diamond Sponsor of Miles for Meso, an annual series of 5k races, fun runs, and walks that take place across the country.
Alongside the sponsoring organization, our goal with these events is to spread awareness about mesothelioma and raise money for research.
Over $350,000 in proceeds from the races have gone to the Mesothelioma Applied Research Foundation (MARF), a non-profit dedicated to finding better treatment options for this rare and deadly cancer.
Additional funds from the races have been donated to the Asbestos Disease Awareness Organization (ADAO). This organization works to spread awareness of asbestos-related diseases in an effort to see a global ban issued on asbestos use.
OTHER SUBJECTS & MUCH MORE
The B Fund Candy Drive
Warm Hands, Warm Hearts Winter Apparel Drive
Coats for Kids Anton's Cleaners Winter Drive
Project Just Because Adopt-a-Family
PLEASE GO TO WEBSITE FOR COMPLETE DETAILS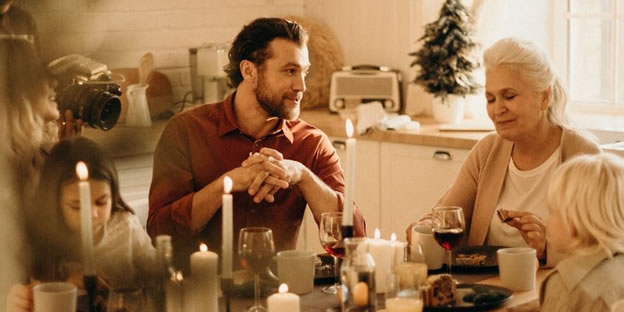 Helpful Bathroom Accessories and Remodel Ideas for Seniors and People With Disabilities
Accessibility options in the day-to-day lives of people with disabilities are so important that they are actually designated as a human right by the United Nations. Often, the discourse regarding disability accommodations centres around accessibility in the public sphere, such as in school or the workplace. However, the area in which accessibility is most vital is actually in the homes of people who live with disabilities.
Determining What Bathroom Renovations or Accessories are Needed
When it comes to accessibility modifications for seniors and people with disabilities, bathrooms are often one of the household areas that require some basic safety accessories, if not substantial alterations. What accessories or renovations are needed will depend on the person. The necessary safety improvements can often be determined by an assessment of the individual's disabilities, a discussion with the individual about what things they find difficult, and consultation with a healthcare professional.
However, an aspect of home accessibility modification that often flies under the radar is the consideration of modifications that are not currently needed but may be needed in the future. This is an especially important factor to take into account when dealing with senior citizens and people with disabilities caused by degenerative illness. Insight from a health professional will be helpful on this front as well, especially from a doctor or doctors who are familiar with the health history of the individual.
Shower Aid Accessories
Personal hygiene is important for both an individual's health and quality of life. However, traditional showering/bathing structures are often difficult to manipulate for senior citizens and people with disabilities. The add-ons listed below can drastically improve the accessibility of showers and bathtubs for those demographics.
PLEASE VIEW WEBSITE FOR MUCH MORE INFORMATION
How to stay emotionally close while socially distanced

How to Maintain Virtual Relationships While Social Distancing
Staying connected to loved ones without spending time with them in person can be difficult. Whether you're separated for health reasons or simply by distance, it can be a challenge to find ways to be together and make meaningful connections when you're limited to doing so virtually.
Thanks to the wonders of technology and human ingenuity, we now have dozens of ways to connect online, from a simple face-to-face phone call to fully integrated game nights with friends. But when you or a family member are ill, it can feel like there's an elephant in the (chat) room that makes it hard for conversation to flow naturally.
If you're having a hard time having the easy, natural conversations you're used to, here are a few tips that can help.
Address the Elephant in the (Chat) Room
Find the Right Conversation Topic
Try an Activity
Avoid Tricky Topics
Address the El
PLEASE SEE ABOVE CONTENT ON WEBSITE

For many seniors, going back to school offers the chance to pursue new interests, grow social networks, and even start a new career path. With only 33 percent of adults over age 65 holding a bachelor's degree, going back to school may help you stand out in a crowd, too. Attending college is something adults of any age can do – you just need to know how to get started!
That's why we created a guide to free college for seniors in every state. Many states offer waived tuition or discounted rates for older adults wishing to attend classes. While some provide seniors the chance to audit classes, others offer full degree programs. There are also plenty of online college opportunities as well.
PLEASE VIEW WEBSITE FOR COMPLETE DETAILS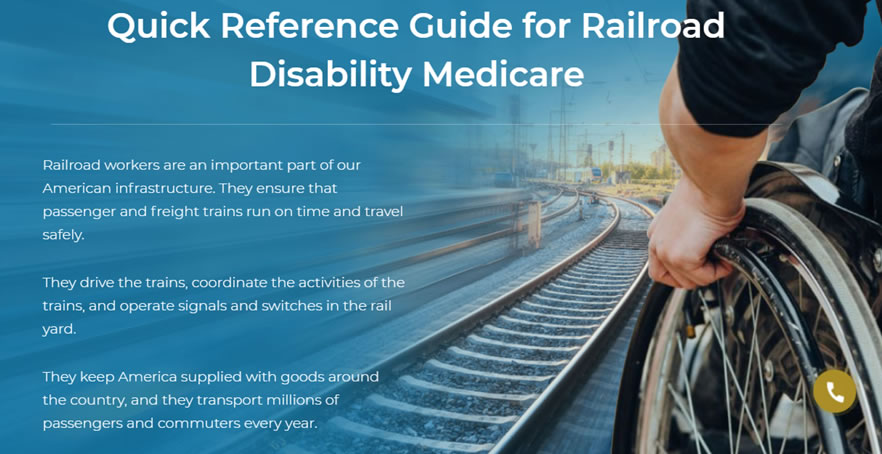 If you or a family member worked for the railroad, then you may be familiar with the Railroad Retirement Board (RRB). The RRB is an independent agency in the executive branch of the U.S. Federal Government. Its primary function is to administer comprehensive retirement-survivor and unemployment-sickness benefit programs for the nation's railroad workers and their families.
Railroad workers and their families can enroll and participate in the federal retirement and railroad disability program like the one offered by Social Security, but the railroad retirement program benefits differ than those from Social Security. Also, the program is administered by the Railroad Retirement Board (RRB) and not by the Social Security Administration.
PLEASE SEE WEBSITE FOR FULL DETAILS


A Guide to Safe Driving for Seniors


How to Promote Safe Driving With Seniors
Driving is so much more than a means of transportation for many people; it provides a sense of freedom and independence, as well as the autonomy to complete important, everyday tasks such as grocery shopping, social visits, and other errands. Unfortunately, as we age, our ability to drive independently wanes for a variety of reasons. Giving up driving can be a scary prospect for many seniors, especially if they don't know when, or if, it will become unsafe for them to continue driving independently.
How Aging Affects Driving
There are several different ways that aging can affect your ability to drive independently, and even increase your risk for common vehicle accidents. Your vision, hearing, reaction speed, and freedom of mobility are all vital parts of being a safe driver, and can all be affected by the aging process. Your genetics, lifestyle, or emerging conditions and prescriptions can impair any of these qualities.
PLEASE VIEW WEBSITE FOR MUCH MORE INFORMATION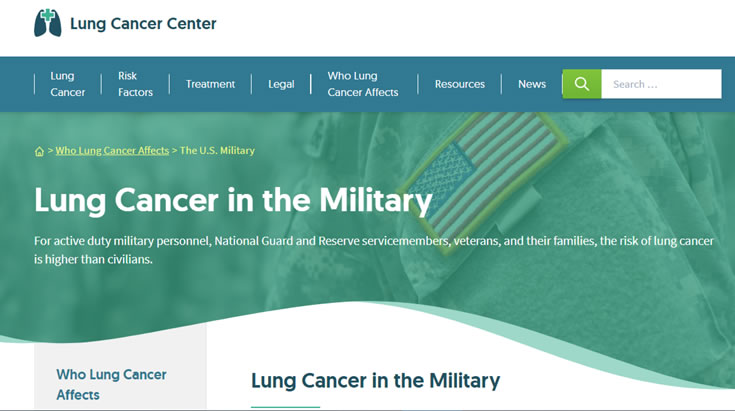 Today, lung cancer is the leading cause of cancer death in the United States, making up over a quarter of all cancer related deaths. For veterans of the American military, the risk of being diagnosed with the disease is even higher. Compared to the general population, military servicemembers are 25 percent more likely to receive a lung cancer diagnosis. In addition to carrying a higher risk, the survival rate among veterans has been historically lower than the general population. The causes of lung cancer among military members are largely due to lifestyle habits like smoking and occupational exposure to pollutants.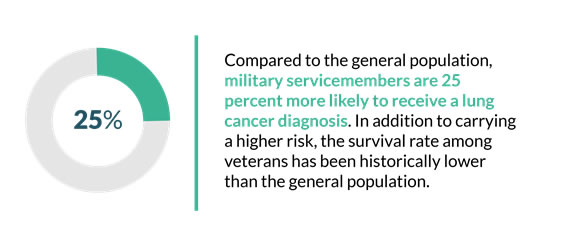 In past years, studies of who lung cancer affects have actually revealed statistically lower rates among active duty military personnel versus their nonmilitary counterparts. Yet, 32 percent of active duty servicemembers participate in high-risk activities like cigarette smoking compared to 20 percent of civilians. In soldiers who've been deployed, smoking rates are 50 percent higher. Moreover, until 1976, soldiers were given free cigarettes in C and K rations.
However, current smokers make up only 20.9 percent of veterans with lung cancer and former smokers account for 60 percent. Approximately 17.9 percent never smoked and, subsequently, developed cancer via other causes.
SEE WEBITE FOR MANY MORE HELPFUL DETAILS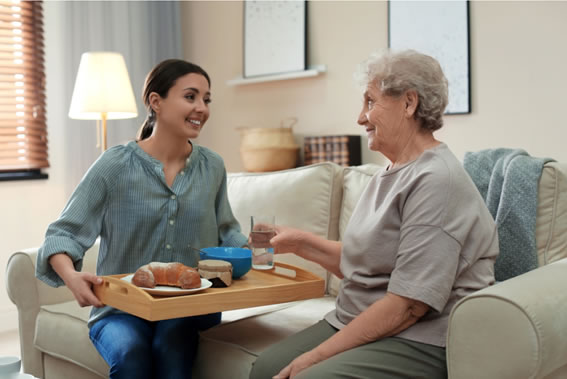 HOW TO CHOOSE AN ASSISTED LIVING HOME?
Aging is a natural part of life and, as with many stages of life, aging presents some unique challenges. Many seniors may find that they are having difficulty living on their own, thus requiring additional services that are often provided through an assisted living home. One of the most pressing questions that families often ask themselves is: How do I choose an assisted living home that is best suited to care for my loved one?
When choosing a senior home or an assisted living facility, the first factor to consider is the level of care needed. Some seniors might require only minor assistance with daily activities, whereas others might need around-the-clock care. Choosing a senior living facility that reflects a feeling of home can be a far more desirable option than a larger, more impersonal facility.
At CareAgape, we want our families and seniors to make the most informed choices possible about choosing a senior living home, and we have developed six key factors to take into consideration when making this choice: location, size, professional medical assistance, cleanliness, cost, and culture.
PLEASE VIEW A LOT MORE INFORMATION ON CARE-AGAPE WEBSITE

Home Modifications & Accommodations for Seniors
The senior population in the United States is growing rapidly; by 2060, the number of Americans age 65 or older is expected to double, making up roughly one-quarter of the nation's entire population. That means almost 100 million individuals will require more care in the coming years, which may lead to increased demand for housing and healthcare. Though 76% of Americans over the age of 50 want to age in place, this may not be an option for many older adults because of their health needs or financial circumstances.
This, coupled with the expected growth in demand for healthcare and housing due to the aging population, means that many older adults can benefit from moving in with a family member or relative. Certain illnesses and disabilities may necessitate living with others, as might financial troubles or need for consistent long-term care. Further, if an aging family member comes to live with you, you can spend more time with your loved one and ensure they get the care and attention they need.
If your relative moves into your house, you must ensure your home is able to accommodate them. Per a 2011 study, only 5% of housing in the U.S. is accessible for individuals with mobility issues, and only 1% of housing is prepared to accommodate people in wheelchairs.
However, a growing body of research on accessible home environments indicates "interventions to enhance the accessibility of homes can have positive health and social effects" while "home environments that lack accessibility modifications appropriate to the needs of their users" can have negative health outcomes for older adults and people with disabilities. This means it's crucial to modify your home to suit the health needs of your aging relative so they can live in this new environment. Luckily, whether you're able to make major modifications or minor changes, there are plenty of ways to redesign your home so all of its residents are safe and comfortable.
PLEASE MORE ON THIS ARTICLE ON WEBSITE
How to Identify and Manage Mental Health Conditions in Seniors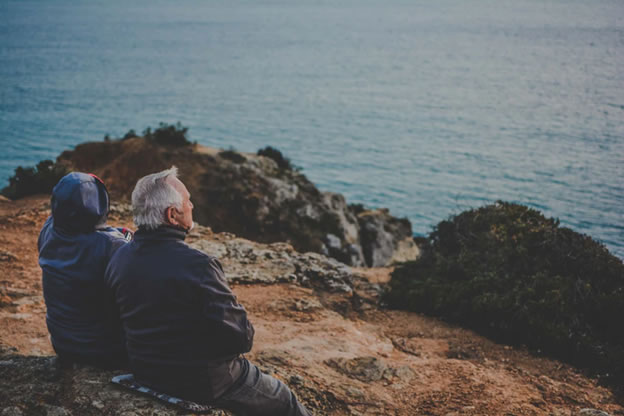 With a global population that is rapidly aging, understanding the symptoms and risk factors of mental health for older adults is increasingly important. The number of people over 60 will increase by 10% from 2015 to 2050. The World Health Organization notes that mental health and well-being are just as important in older age as in any stage of life, and that nearly 15% of adults 60 or older suffer from a mental disorder.
Older adults contribute to society in a variety of forms, not only socially as family members and friends, but as a population that continues to participate in the workforce or as volunteers. This guide will present indicators, knowledge, and actionable steps to help seniors and family members seek treatments and mitigate the effects of mental illness.
PLEASE SEE WEBSITE FOR MANY MORE DETAILS

What Is Mesothelioma?
Mesothelioma is a cancer that affects the mesothelium, the thin tissue lining that covers many of the internal organs. There are three forms of the disease: pleural, peritoneal, and pericardial. Since the disease takes such a long time to develop, seniors tend to be the largest group affected by this disease.
Pleural mesothelioma is the most common type. Tumors grow on the pleura or lining of the lungs and chest cavity. The second most common form is peritoneal mesothelioma, which affects the lining of the abdomen. The rarest, pericardial mesothelioma, develops on the lining of the heart. If you know you may have encountered asbestos in the past, discuss it with your doctor right away, as the initial symptoms of this type of cancer can mirror those of less severe conditions.
What Causes Mesothelioma?
Prolonged asbestos exposure causes mesothelioma. Asbestos refers to a group of six naturally occurring minerals. Historically, the mineral has been used in a number of industrial, commercial, and residential applications.
Due to its heat-resistant nature, asbestos use was widespread during World War II. Many members of the military were unknowingly exposed to dangerous levels of the carcinogen (cancer-causing substance). Veterans, especially Navy vets, are among those commonly diagnosed with mesothelioma, accounting for approximately 30 percent of all cases reported annually.
Other occupations are at a higher risk of exposure, too. Firefighters, first responders, auto mechanics, and construction workers all have an elevated risk of developing the disease. Approximately 125 million people in the world have been exposed to asbestos at the workplace, and it's estimated that the mineral causes half of the deaths from occupational cancer.
PLEASE VIEW MUCH MORE INFORMATION ON WEBSITE

Bathroom Modifications for Seniors and People With Disabilities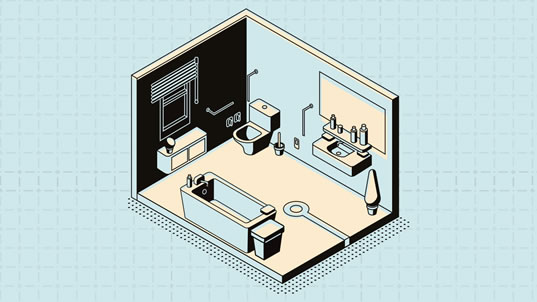 https://www.saniflodepot.com/pages/bathroom-modifications-for-seniors-and-people-with-disabilities
Everything You Need to Know to Care for the Elderly in Our Community



https://vimvigr.com/pages/caring-for-the-elderly-in-the-community
A Family's Guide to Caring for Aging Parents
Even if you want to, the decision to care for an elderly parent at home may simply not be for everyone.
Factors such as having multiple jobs, difficult family dynamics, and the lack of home safety measures can not only make the task more difficult to manage but can also be counterproductive to an aging parent's health. However, if the option is safe for everyone involved, keeping your beloved parent at home can be a rewarding and lesson-filled experience. If you are up to the task, knowing beforehand what to expect and how to prepare for them can help you handle each challenge with grace.
This guide takes you through the essential things you need to take into account when considering in-home care so you can help your beloved lead full, supported lives when they need it the most.
https://www.llmedico.com/a-familys-guide-to-caring-for-aging-parents/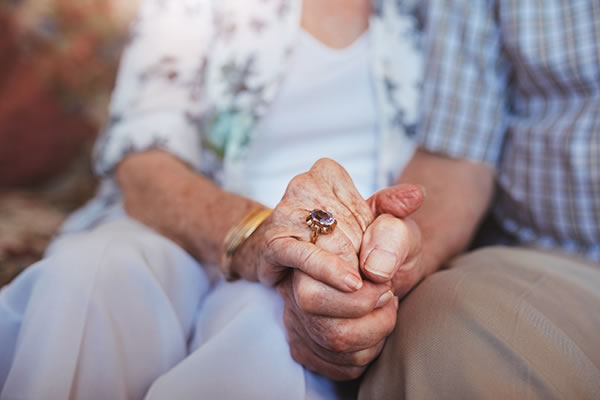 A Complete Guide to Ergonomics and Senior Safety
Ergonomics is the science of identifying the correlation between humans and the systems, and optimizing the system for humans to make it easier to use. The primary goal of ergonomics is to make workplaces safer and more comfortable. However, ergonomics plays a critical role in senior care too.
Let's learn about how senior care and ergonomics are related.
Ergonomics and Senior Citizens
Contrary to popular belief, ergonomics is not limited to correcting seating at workplaces. With this science, you can learn about the physical abilities and limitations of the human body. It can help you make the environment safer for people, whether at work or home.
As ergonomics considers an individual's strength, sensory abilities, and other physical limitations when designing a system or place, it can play a vital role in making living easier and safer for elders. Unfortunately, most people still fail to realize the importance of ergonomics for seniors.
While ergonomics tries to prevent the risk of developing chronic pain or injury among adults, it can help alleviate the pain resulting from existing chronic physical conditions in the case of seniors.
Whether it is reduced co-ordination or impaired vision, senior-friendly ergonomics can help elders use home appliances or move around in the house. For example, an ergonomically designed chair can help seniors alleviate back pain or avoid the risk of pulling a muscle.
Senior ergonomics is fast becoming a necessity as the number of seniors is growing. According to United States data, one in six people in the world will be over age 65 (16%) by 2050, up from one in 11 in 2019 (9%). By the same time, one in four persons living in Europe and Northern America could be aged 65 or over.
PLEASE VIEW WEBSITE FOR MUCH MORE INFORMATION

45 Free Apps for Seniors to Promote Independence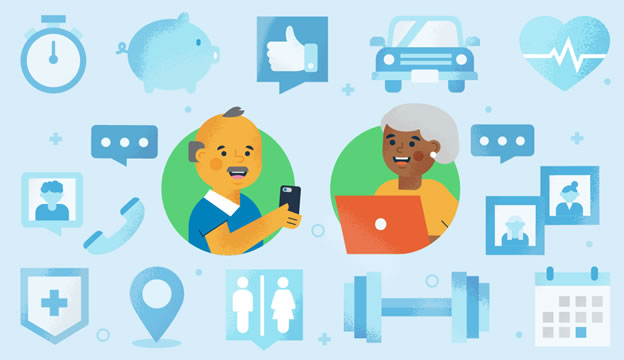 Technology doesn't age discriminate. Its usefulness and practicality is undeterred by your life experience or the color of your hair — whether it's full of color or beginning to gray. In recent years, record numbers of seniors have opted to live more digitally connected lives.
About 42% of seniors (65 and older) own a smartphone, according to the Pew Research Center, and that number has more than quadrupled over the last several years. Additionally, the vast majority of seniors — 67% — use the internet.
Still, that doesn't mean that the days of asking grandchildren for a little help with setting up a new tablet or downloading an app have disappeared. Almost 75% of seniors say they need at least some help setting up new electronic devices.
If you're the owner of a new smartphone or tablet or you've had a device for some time and want to learn more about how it can make life easier or more meaningful, here's a guide to the best apps for staying connected with friends and family, remembering to take medications, exercising the mind and so much more.
Skip to one of the following app categories or to the infographic with an overview of the apps. Or, keep reading about some typical barriers to smartphone use among seniors.
Organization Apps | Medical Apps | Accessibility Apps | Communication Apps | Budgeting and Finance Apps | Puzzle and Entertainment Apps | Fitness Apps

SEE MUCH MORE INFORMATION ON WEBSITE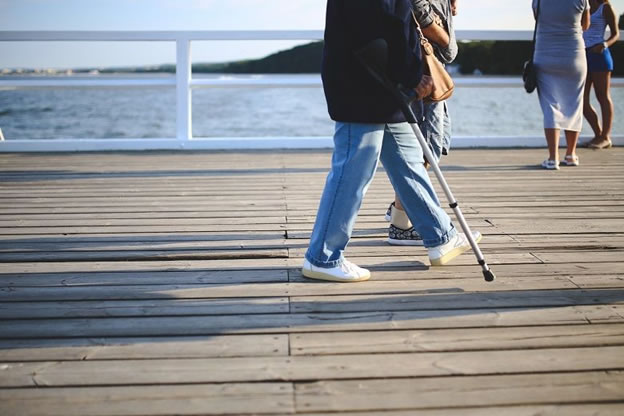 Fall Prevention and Management


Due to the increased risk of developing severe medical problems and potential difficulties in receiving adequate care or preventative services, the elderly are among some of our most vulnerable populations. A major concern among older communities that contributes to these health-related problems, is the increasing tendency of a slip-and-fall. Between 2007 and 2016, the Center for Disease Control (CDC) reported that the fall death rate for older adults increased by 30%. This alarming statistic only legitimizes the fear of becoming a fall risk that older adults may have.
The outcome of a slip-and-fall can be devastating. Aside from any immediate injuries and potentially lingering medical conditions, a loss of independence can also develop. However, it may help to know that family members, caregivers, doctors, and nurses can work with an older adult to deploy effective fall prevention strategies, and respond appropriately if a fall should occur.
PLEASE VIEW WEBSITE FOR COMPLETE INFORMATION ON THIS SUBJECT


Call To Learn About Getting Your Best Possible Financial Compensation for Asbestos Danger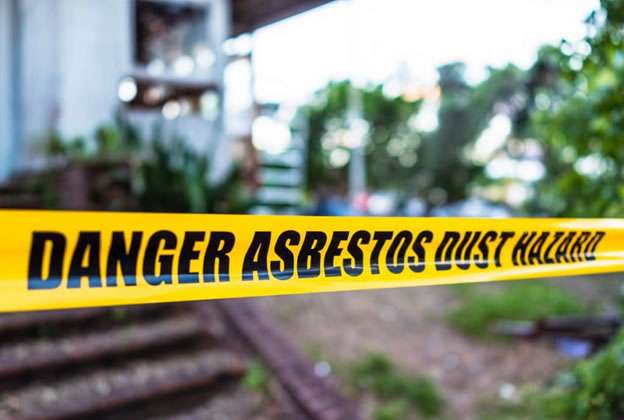 Our Mission
Our team's mission is to put people diagnosed with mesothelioma and their families in touch with a highly experienced mesothelioma attorney in their area so they have access to their best possible financial compensation.
SEE WEBSITE FOR FULL DETAILS

A Senior's Guide to Protecting Yourself and Your Home from Coronavirus


The coronavirus has changed a lot about our daily lives. Because those infected often have delayed symptoms, this virus can spread very quickly without people knowing. To help slow the spread, businesses are now operating at a lower capacity and social distancing practices have been implemented when possible. But throughout all these changes, the biggest issue on everyone's mind has stayed the same: how can I protect myself and my home?
While it may not seem like it on the surface, communities across the world have been growing closer by staying apart, making joint sacrifices to protect seniors and the immunocompromised. But still, there are a lot of questions left to answer about how those with limited mobility and high risk (typically seniors) can get what they need in the midst of a global pandemic. And as the reality of shelter in place settles in, staying occupied and connecting with others becomes increasingly difficult as well.
Here at Hippo, our ultimate goal is helping homeowners feel safe and secure in their homes, which can be a challenge in today's climate. To help, we've created the ultimate guide for seniors to protect themselves (and their homes) from the virus. Read on for everything that seniors need to know about this pandemic, including tips on how to enjoy their downtime and stay connected. Want to learn even more about coronavirus home care? We've got a site for that too.
SEE MUCH MORE ON WEBSITE



8 Ways Seniors Can Protect Themselves from Getting the Coronavirus
During this time, it's especially important to make sure the more vulnerable of our society are kept safe.
According to CNN, most of those who have lost their lives from COVID-19 in the U.S. have been older adults "in their 80s, 70s, 80s and 90s." Older adults, especially those who have pre-existing health conditions, have a higher risk of severe illness if they contract COVID-19 (CNN), and this is because their immune systems are not as strong as those who are younger.
One of the biggest statements in the news recently has been to flatten the curve, lessening the infection rate as much as we can. With hospitals having limited beds to support the sick should the number of patients increase, it's important to take precautionary measures to protect yourself. In this post, we share 7 safety tips that seniors can follow.
1. Limit unnecessary travel whenever possible.
2. Reschedule non-essential doctor appointments.
3. If you can't avoid going out, use barriers to protect yourself.
4. Try preparing meals ahead of time when possible.
5. Sanitize high-traffic areas regularly and practice good personal hygiene.
6. Practice social distancing.
7. Try to exercise whenever possible.
8. Reach out to family & friends.
VIEW THE ABOVE SUBJECTS ON SAFETY.COM WEBSITE
Senior Caregivers: Preventing Stress And Burnout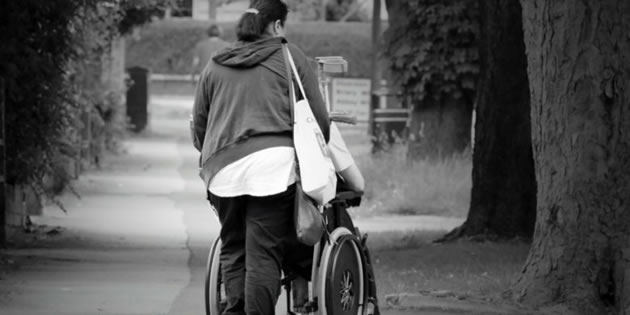 Many seniors require the assistance of someone to provide short- or long-term care for a wide variety of reasons.
When a senior needs reliable care, it often comes from trusted family members or close friends. While caring for a loved one is rewarding, people are rarely prepared for the time and commitment required or the personal impact that it can have.
Serving as a caregiver, especially someone's primary caregiver, is a demanding job that can take its toll, leading to physical and emotional stress. If steps are not taken to reduce this stress, it may eventually escalate to the point of burnout.
Both caregiver stress and burnout can have a tremendous impact on one's personal and even professional life. Preventing both stress and the risk of burnout means recognizing the risks and signs and understanding what to do.
PLEASE SEE MANY SUBJECTS ON WEBSITE
Caregiver Stress
Caregiver Stress: Tips for Taking Care of Yourself
Caregiver Stress and Burnout
Caregiver Burnout: Prevention
Common Causes of Caregiver Stress
Four Things You Can Do to Alleviate Caregiver Stress
Five Ways to Deal With Caregiver Stress
Caregiver Stress
Seven Tips for Avoiding Caregiver Burnout That Really Work
Tips for Avoiding Caregiver Burnout
What Is Caregiver Burnout?
Preventing Caregiver Burnout
Four Tips for Avoiding Caregiver Burnout
Ten Tips to Avoid Caregiver Burnout
Learning the Warning Signs of Caregiver Stress
Managing Caregiver Stress
Exhaustion, Anger of Caregiving Get a Name
Caregiver Stress: Caring for Yourself, the Caregiver
Caregiver Tips
Are You at Risk? Symptoms of Caregiver Stress
Financial Help & Benefits for Widows: 2020 Guide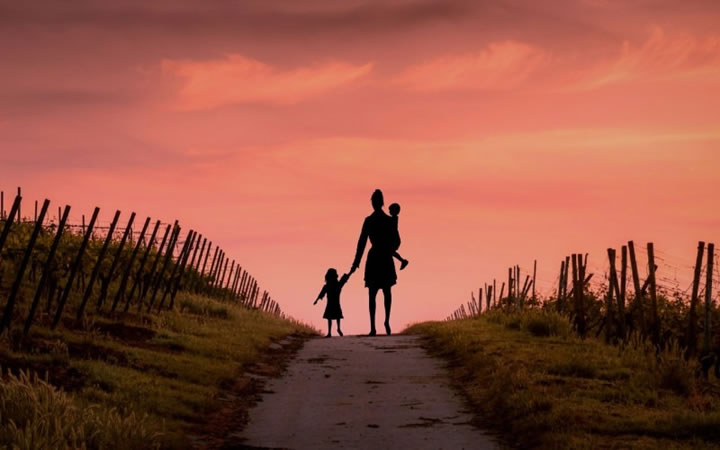 Becoming a widow is a difficult experience, both emotionally and socially as you adjust to life without your partner. However, it can also be very difficult financially, as you must adjust to a new financial reality. This is especially true for women who are widowed at younger ages, who are at a greater risk for economic hardship.
Widows may find that their income has been dramatically altered following the death of their partner, while their financial responsibilities, such as providing for a family, may be no less difficult. It may also be the case that widow's finances are tied up in accounts that belonged to their partner, making them difficult to access in times of need.
Fortunately, there are options available for widows who are facing financial hardship. If you or someone you know is recently widowed or may become a widow, it's important to understand the options available to you, such as tax relief services, as well as the challenges that lie ahead.
SEE MUCH MORE ON WEBSITE
Seniors and Driving: A Guide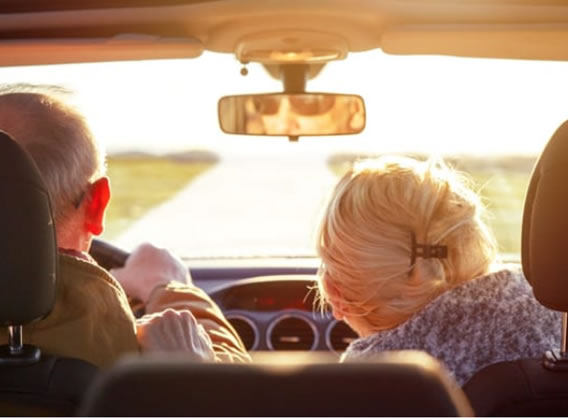 With one in six drivers in the U.S. today over 65 years old and an aging Baby Boomer population, there are more older drivers than ever on the road today. Understandably, the question of w

hether people should continue to drive well into old age is a contentious one. On the one hand, driving can help older adults stay mobile, independent, and connected to their loved ones and their communities.

Yet, data consistently shows that driving gets riskier with age. Our 2015 Senior Driving study estimated that about 14 million Americans had been involved in a car crash caused by an elderly driver in the previous year. And the Centers for Disease Control and Prevention report that some 712 older adult drivers are injured and 19 are killed in auto accidents in the U.S. each day
While old age alone is not a reason to stop driving, age-related physical and cognitive challenges such as slower reflexes or vision troubles can make driving difficult — even dangerous — especially past age 80 or beyond.

Recognizing the signs that an aging loved one is no longer able to drive safely is crucial. The next step is typically the hardest, though: how to talk to that loved one about giving up the keys. Where you might clearly see the danger of allowing an unsafe driver to continue getting behind the wheel, your elder loved one may fear the loss of their independence, ability to socialize and be a part of their community.

As you and your family tackle this difficult topic, we've collected a range of resources to help you understand and navigate the next steps.
PLEASE SEE MUCH MORE ON CARING WEBSITE

ALSO VIEW THIS WEBSITE
Best Car Insurance for Seniors
Find the best rates on car insurance for senior citizens.
The Zebra is the nation's leading insurance comparison site

17 Ways to Continue Your Education Without Breaking the Bank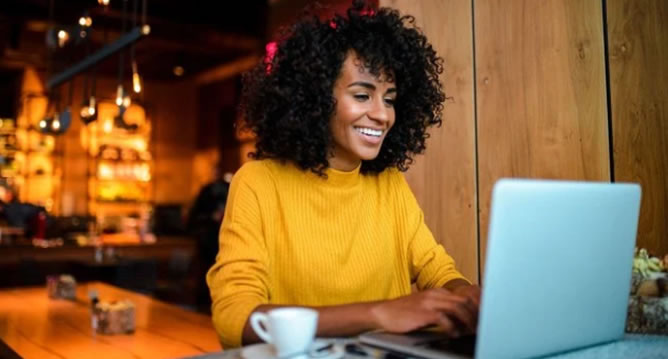 It's a well-known fact of life that those with more education usually earn more. Those with college degrees earn 56 percent more over their lifetimes, which can add up to over a million dollars in earnings. Those with education beyond a bachelor's degree take home even more. Masters and Ph.D. holders earn $92,525 on average each year, while those with a bachelor's earn $65,482 on average.
So when it comes to education, it's clear this is one case where more is more. Unfortunately, that also goes for the expense of education. A four-year degree at a public in-state university costs around $40,920. Despite the earning potential that college education creates, the upfront cost for many is too steep.
Aside from the money, setting lifelong learning goals and growing in your profession are keys to a fulfilling life. Going back to school is a way for many to change careers and figure out what they're truly passionate about. So if you find yourself among the many who want to grow or make a change, but want to continue your education without spending a fortune, there are many options out there.
Getting additional training doesn't have to be expensive to be effective. Spending a fortune or going into debt won't always be the best way to gain the skills you want. Get started on your learning with some of the best free and low-cost options available to you below or skip to the infographic.
Table of Contents:
Get In the Right Mindset
Start Your Own Venture
Leverage Low-Cost Training Online
Look Into Local Resources
Consider Paid Options
Take on Larger Investments
Learn to Craft Your Coursework
Additional Resources
PLEASE SEE WEBSITE FOR FULL DETAILS

Managing medical expenses in retiremen

t

A Comprehensive Guide
An important part of saving for retirement is setting aside funds for medical expenses. It's important to be financially prepared so you're not caught off guard.
Approximately 80% of retirees are confident they'll have enough money to cover medical expenses in retirement, according to a recent survey from the Employee Benefit Research Institute.
This may be due in part to an overestimation of what Medicare — the federal health insurance program for people aged 65 and over, and those with disabilities — actually covers.
Medicare falls short in various coverage areas, placing more financial burden on the retiree.
Establishing healthy habits early on — such as regular exercise and a healthy diet — can help you avoid expensive health complications later in life.
However, genetics and other uncontrollable factors often lead to necessary medical care with high out-of-pocket costs. Having a financial plan for health expenses will give you peace of mind and will help streamline your transition into retirement.
Table of Contents:
Preparing for the Unexpected
Understanding Cancer-Specific Costs
Funding Medical Expenses in Retirement
Planning for End of Life
Additional Resources
PLEASE VIEW WEBSITE FOR COMPLETE INFORMATION

Best Home Security Cameras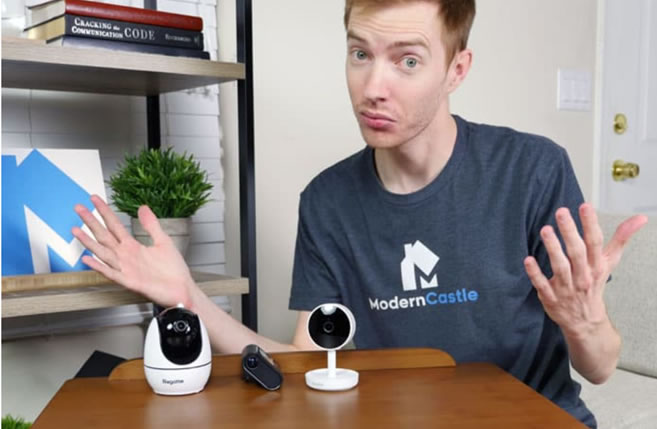 Home security is more accessible than ever before. But what security cameras should you buy?
We're testing dozens of popular models to determine the best security cameras for your home
PLEASE VIEW MODERN CASTLE WEBSITE FOR MUCH MORE INFORMATION

Caregiving often creeps up on you. You start by dropping by your mom's house and doing her laundry, or taking your dad to a doctor's appointment. You find yourself doing the grocery shopping and refilling prescriptions. Gradually, you are doing more and more. At some point, you realize you have made a commitment to take care of someone else.
Sometimes, caregiving is triggered by a major health event, such as a stroke, heart attack, or accident. Maybe you suddenly realize that dad's memory lapses have become dangerous. Life as you know it stops, and all your energy goes to caring for your loved one. Caregiving has become your new career, and you adjust to a new normal.
The Caregiver Role
Caregivers can be spouses, partners, adult children, parents, other relatives (siblings, aunts, nieces/nephews, in-laws, grandchildren), friends, neighbors. Whatever your relationship with the person you're caring for, it's important that you add the title caregiver to the list of things you are. Without identifying yourself as a caregiver, you won't know to search for resources that can help you navigate this new role.

But caregivers play other roles as well. You may be employed full or part-time. You may be raising children, or be a volunteer, a spouse, have other family commitments. Adding caregiving to that list can easily lead to frustration and exhaustion. You might need to navigate social service systems, call doctors while you're at work, advocate for the care receiver, and take care of their day-to-day needs, while you try to do all of those same things for yourself and your family.
You are rarely trained to do the broad range of tasks you are asked to do as a caregiver. As a result, you may end up, for example, with back strain because you haven't had the benefit of training from a physical therapist on how to correctly transfer someone from bed to chair, or wheelchair to car. Or you find yourself battling with your mother who has Alzheimer's because you have not learned the skills necessary to communicate with someone with a cognitive impairment.
SEE WEBSITE FOR MUCH MORE INFORMATION


Getting older can be an intimidating concept, and while thinking abut it isn't always enjoyable, it is important to prepare yourself for the inevitable. In fact, making a plan and setting goals could make the entire process a little bit easier. BU's guide, which has been formatted in a graphic, lays out some difficult truths about chronic diseases, helping to show you what to look out for. They also provide some good initial goals to set for yourself, as well as some typical reasons why people choose not to make these plans, while also give you some key issues such as the cost of long term care and the likelihood that you are not financially prepared at all. These issues absolutely require a plan, because it is impossible to know exactly when long term care will become necessary.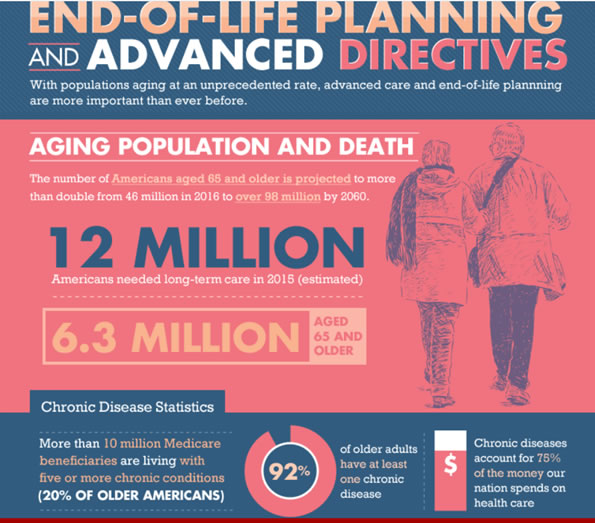 SEE FULL DETAILS ON WEBSITE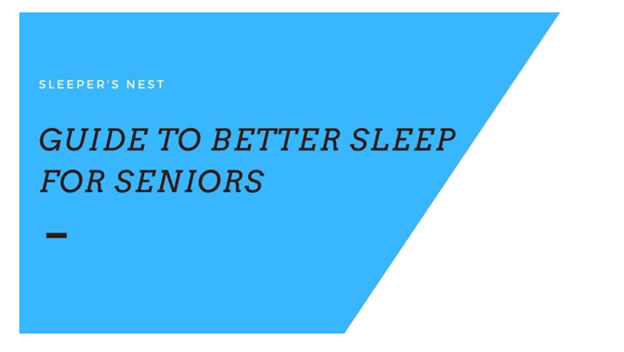 Just like any fellow human being, you want and need a good night's rest. If you are getting enough sleep it will help you stay healthy and more alert. Many older people don't sleep well and it is affecting their life.
Lack of sleep can be immediately noticed at its early stage; such as having a grumpy feeling, not being active or productive at one's best. We need to be aware of the endangering effect of not having a regular or consistent sleep on the state of one's physical health. In some cases on a persons actual happiness.
In this article first we will discuss the main reasons of why seniors are loosing sleep. Then we will go little more in detail of other reasons found to affect or alter regular sleep patterns at the elderly. We will finish this article with 8 tips that you can practice imminently to get a better sleep.
SOME OF THE SUBJECTS YOU'll FIND AND MUCH MORE
Change in life and regular sleep
Health issues or challenges can affect sleep at elderly
Financial stress is also affecting elderly not to get enough sleep
Drugs and their sleep effect on the senior population
Depression and anxiety are one of the alternative reasons of why the seniors are not getting enough rest
What about uncontrolled sedentary lifestyle?
Loneliness or being in a state of grief
VIEW WEBSITE HERE

FAMILY EMERGENCY & UNEXPECTED BILLS RESOURCES


Here is a list of our editorial team's favorite online resources for families facing unexpected bills.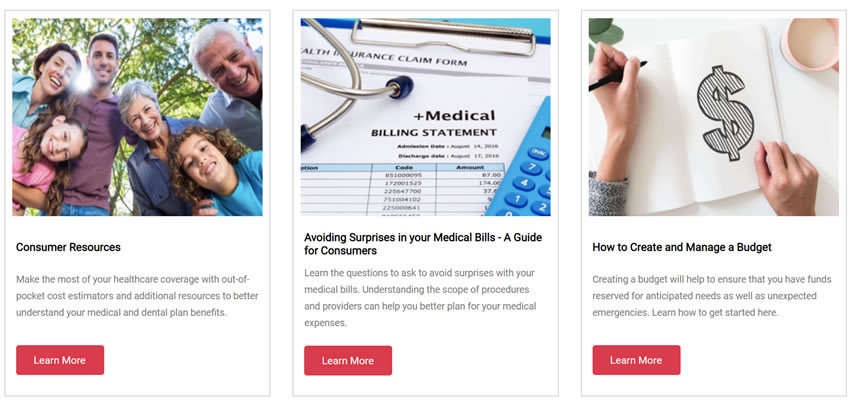 PLEASE SEE MUCH MORE ON WEBSITE



Consumer Safety Categories
The American public relies on manufacturers and governmental agencies to ensure that products sold in the U.S. are safe when used as directed. We have information about some of the latest safety issues involving drugs, medical devices, food and other products.


SEE WEBSITE FOR COMPLETE DETAILS
Internet Safety: A Guide to Safe Online Shopping for Seniors
Many consumers are trading brick-and-mortar shopping for online shopping. More than 62% of U.S. consumers now shop online once a month, leaving behind long checkout lines and packed parking lots. This is especially true for seniors, who may find convenience in online shopping. Numerous older baby boomers spend their time online looking for products and solutions that save them time and money. Online shopping lets them compare products, buy healthcare items, and look for new hobbies from the comfort of their own homes.
However, plenty of seniors find online shopping intimidating since they didn't grow up using the internet. Scammers have also noticed this knowledge gap, and have responded by targeting seniors with internet fraud. According to a True Link Financial Study, seniors lose over $12 billion each year due to online scams. Luckily, e-commerce stores are changing what it means to shop online by investing in more security and better customer experiences.

A Guide to Safe Online Shopping for Seniors Articles
Benefits of Online Shopping
Is Online Shopping Safe?
Secure Sockets Layer
Payment Gateways
Order Management Systems
Common Concerns With Online Shopping
How To Manage Your Security Online
Create Secure Passwords
Use Multi-Factor Authentication
Be Aware of Scams
Use Secure Networks
Install Antivirus Software
Use a Private Browser
Use Different Email Addresses
Clear Your Cache
Tips for Seniors Shopping Online
Familiarize Yourself with Technology
Security Tips
Money-Saving Tips
Buying Second-Hand Goods Online
Get the Sale in Writing
Meet the Seller in Public
Inspect Before you Buy
Familiarize Yourself With Common Signs
Keep Private Information Hidden
Pay in Cash
VIEW ALL THE ABOVE ARTICLES ON WEBSITE
Senior Connections



Nursing Home Abuse
Understanding Nursing Home Abuse
Nursing home abuse is what can unfortunately happen to any residents under the care of a licensed care facility. There are different types of abuse. The most common types of abuse are physical, sexual, emotional, or financial. This abuse often happens in plain sight, and can often be overlooked. It can be caused by a staff member at the facility, or even other residents living there.
SEE FULL ARTICLE ON WEBSITE

Social Connections for Seniors

SHELTER AID FOR ELDERLY RENTERS ACT

BC BENEFITS (INCOME ASSISTANCE) ACT

Adult Guardianship Act
BC Canada

Abuse of Older Adults


CHRISTIAN SENIOR CENTRES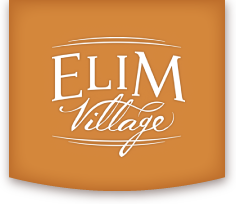 Elim Village offers independent living, assisted living and residential care in the context of a Christian retirement community in the Fleetwood area of Surrey, BC. This campus-of-care model for seniors' housing ensures that most residents can transition through a variety of housing and care options, and remain living in the vibrant Elim community throughout their retirement years.