USA
How Can Trauma Informed Care Help Me
?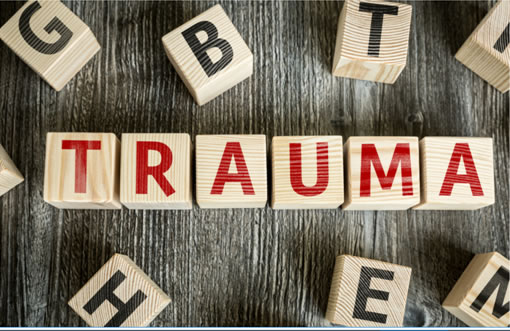 It is nearly impossible for an individual to not experience some level of trauma within his or her life. While there are many people who are able to work through their trauma without professional help, there are some who are unable to do that. For these individuals, the trauma they have experienced caused significant psychological effects that have gone on to permeate throughout all areas of their lives. Some of the most common causes of trauma include the following:
Rape
Domestic violence
Natural disaster
Severe illness or injury
Death of a loved one
PLEASE VIEW WEBSITE FOR A LOT MORE INFORMATION


Guide to Defining Sexual Consent and Preventing Sexual Assault


May 30, 2019ht how prevalent sexual assault is (and has been) in America. At the same time, the movement is helping people become aware that consent is absolutely necessary to ethically and legally have sex. Many people are still not entirely aware of what consent entails, or what constitutes sexual assault.
A warning before we begin: The content of this guide discusses sensitive topics, and may be triggering for victims of sexual assault or rape.
SEE COMPLETE DETAILS HERE


Have you exhausted all of your scholarships, grants, and federal student loan options but still need help paying for college
If so, then a private student loan may be right for you.
Private student loans provided by banks, credit unions, and other lenders can help bridge the gap between the financial aid you have already received for college and the total cost of attendance.
You can compare interest rates, repayment terms, and eligibility requirements for various private student loan lenders below. Having good credit or a creditworthy cosigner can increase your chances of being approved and qualifying for the lowest interest rates.
PLEASE VIEW WEBSITE FOR FULL DETAILS
Post-Traumatic Stress Disorder & Addiction Rehab Program In Florida - USA
Combat veterans, war victims and abuse survivors all have traumatic memories. When these memories dominate and cause problems with your ability to handle daily life, post-traumatic stress disorder (PTSD) may be at work. PTSD can be tough to deal with, and many people turn to drugs or alcohol to handle the nightmares, flashbacks, and insomnia that can occur with PTSD.
If your drinking or use of drugs is related to a traumatic event in your past, or you can link it to something that happened a long time ago that you'd prefer to forget, you may have both PTSD and addiction. It's not uncommon, and it's very treatable at 12 Keys

SEE WEBSITE FOR COMPLETE DETAILS
Enhanced Recovery After Surgery - Begin With the End in Mind


ERAS programs are focused on improving surgical outcomes and enhancing the patient experience before, during and after surgery. A multidisciplinary team of surgeons, anesthesiologists, nurses and other healthcare professionals work collaboratively to implement highly effective, evidence-based interventions and protocols that accelerate recovery following surgery.
PLEASE SEE WEBSITE FOR DETAILS
Over 750,000 hits have been generated since January - 2005