Everything You Need to Know to Protect You (And Your Family) from House Fires
House fires are one of the most traumatic events that could ever happen in someone's home. Not only do people lose precious property and treasured items, damage repair could cost hundreds of thousands of dollars.
And of course there's the greatest fear of all: Fires can lead to injury and death.
In 2016, residential fires make up 29% of all fires in the United States. That same year, the U.S Fire Administration reported that 3,390 people died due to fires while 73.2% of those deaths happened on residential property.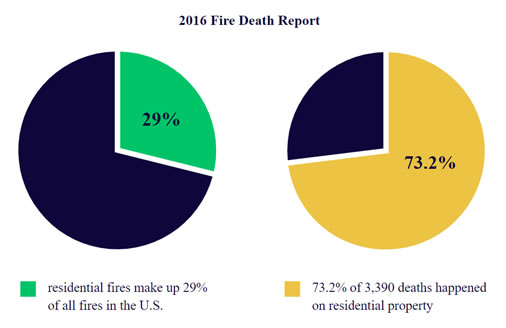 PLEASE VIEW WEBSITE FOR FULL DETAILS