HEALTH CONCERNS



Learning that your child has cerebral palsy can be devastating news. Yet, by educating yourself, including learning about treatment options and how to help manage the disorder, your child can still live a productive life.
What is Cerebral Palsy?
Cerebral palsy (CP) is a neurological disorder that affects a child's movement, motor skills, and muscle tone. In most cases, cerebral palsy is caused by brain damage that develops while the baby is still in utero or during or shortly after birth.
Cerebral palsy is a congenital disorder, affecting around 500,000 in the U.S. There is currently no cure for cerebral, but there are numerous treatment options that can help babies and children live quality lives that turn into successful adult lives.
Unfortunately, cerebral palsy can lead a number of other medical conditions, depending on the severity of the disorder.
PLEASE SEE Cerebral Palsy Guidance Website


Cerebral Palsy


Cerebral palsy is an umbrella term for a group of developmental disorders caused by damage to the brain that can happen before, during or shortly after birth.
It's a non-progressive condition (which means that it doesn't get worse in time) affecting movement, co-ordination, balance and posture. It can, therefore, affect a person's gross motor ability, such as crawling, standing, walking and running; and fine motor ability, such as grasping, dressing, eating and writing. It may also affect vision, communication, learning and behaviour.
Symptoms will vary from person to person, depending on where the brain is damaged and to what extent.
Unfortunately, there is no cure, but treatments including surgery, medication and therapies can help to relieve the discomfort of tight muscles. Treatments can also manage the associated medical problems, such as epilepsy, hip dislocation and contractures.
Several complex factors can contribute to a baby experiencing brain damage and developing cerebral palsy. These include infection during the mother's pregnancy, a difficult birth, premature birth and illness shortly after birth. Often the exact causes are unknown.
Please browse the site to find out more about the different types of cerebral palsy and what support is available to make living with the disorder easier.
See Website for Complete Details




Cerebral Palsy – The Complete Guide
What is Cerebral Palsy?
Cerebral palsy is a developmental disorder and leading cause of disability in young children. It affects approximately 500,000 children and adults, with around 8,000 babies and between 1,200 and 1,500 preschool-age children diagnosed each year.
Cerebral palsy occurs as a result of a brain injury sustained during fetal development or birth. However, because the symptoms of CP affect a child's coordination and independent movement, the injury is not always diagnosed right away, especially when the symptoms are mild.
Parents usually notice that something is wrong when a child fails to reach developmental milestones such as
rolling over
crawling
walking.
This may lead to a diagnosis later in life, accounting for the children who are diagnosed as toddlers.
Cerebral palsy is caused by damage to the motor cortex of the brain. This is the part of the brain that affects muscle control and coordination.
For this reason, children with cerebral palsy frequently struggle with walking and fine motor skills. The type and severity of symptoms can vary significantly from one patient to the next, and an individual's case may be made more complex by the presence of coexisting conditions such as
cognitive disability
epilepsy
vision problems
and more
CP treatments are always highly individualized to suit the needs of the patient. There is no cure for cerebral palsy, but many treatments and therapies exist that can provide relief from symptoms.
PLEASE SEE WEBSITE FOR COMPLETE DETAILS


Mesothelioma Symptoms
One of the most frustrating aspects of mesothelioma is that the cancer can hide inside your body for decades without showing any kind of outward sign. For all intents and purposes you may appear to be healthy while actually harboring the condition, and as it invisibly grows and gains strength it becomes more and more difficult to treat.
The symptoms of this type of cancer are an important part of why mesothelioma is so difficult to treat. In order to have the best prognosis and for treatment to be successful, it is important that people at risk for mesothelioma know the signs and symptoms and carefully watch for them. Don't let the symptoms be mistaken or anything else and if you feel your doctor isn't taking your symptoms or concerns seriously enough, it may be time to seek a second opinion.
PLEASE SEE Mesothelioma Website

Car Insurance for Drivers with Disabilities
Understand your coverage and ways to save on your modified vehicle
If you're a labeled as a disabled driver, you might believe you can be charged higher for auto insurance. In fact, according to a survey we conducted, around 35% of the population believes that your abilities (vision/mobility) are factored in your insurance premium. But however, because of the Americans with Disabilities Act (ADA), it is illegal for insurance companies to charge an individual higher rates because of a physical or mental disability. Car insurance companies must rate every driver by the general industry standards and those alone. Still, because of the unique challenges that include driving with a disability (specifically your vehicle modifications), finding the best coverage for the cheapest price can be somewhat difficult. But it is possible! Let's get to it.
Understanding car insurance with a disability:
-Can insurance companies charge you more?
-Can insurance companies prevent you from driving?
-What is covered by your insurance?
-What isn't covered?
-What additional resources are available?
PLEASE VIEW WEBSITE FOR COMPLETE DETAILS


Disability Benefits Help
Drug Addiction and Social Security Disability
Drug Addiction - Condition and Symptoms
Although most Drug Addiction starts with casual or social use of a drug, some people become addicted to a drug originally prescribed by a physician. A common misconception is that Drug Addiction is solely due to use of illegal substances, but that is not always the case. Alcohol is the drug most abused, and it is legal. Nicotine (cigarettes) and prescription drugs are other examples. Even caffeine is a drug. Do you have to have that coffee in the morning to avoid a headache? You may have a caffeine addiction. Obviously, some drugs cause a stronger addiction than others. Further, some drugs cause addiction over a long period of time, while others cause addiction remarkably quickly.
PLEASE VIEW WEBSITE
Promoting Mental Health at Home: How to Design the Perfect Meditation Room
There are all kinds of benefits to meditation, both physical and psychological. From reduced chronic pain to better cognitive function, meditating every day or even a few times a week is a wonderful way to boost your overall well-being and happiness. Creating the ideal space for your quiet reflection isn't difficult, but there are specific elements you'll want to include and others you'll want to avoid. Let this be your guide to designing the perfect meditation room in your own home, and reap the most benefits from your meditation time.
SEE MUCH MORE ON WEBSITE
100+ Resources, Tips, and Discounts on Mobility and Accessibility Products for Seniors and the Disabled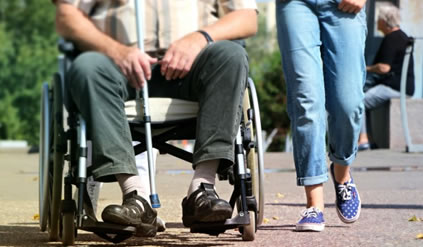 If there's one thing certain in life, it's that each one of us is temporarily able-bodied. One way or another, someday, we will face losing our mobility, at least partially. So it's never a bad idea to consider the ways to obtain mobility products and assistance, even if we don't need it just yet. Additionally, many of us are or will become caregivers for mobility-challenged individuals and need information on how best to serve them.
We've taken a look at the different types of equipment and resources out there for anyone in need or interested. While not all sites are discount sites (most will attempt to work with your insurance company or Medicare to find you the best prices possible, where applicable), you can always catch sales if you check back from time to time.
SEE WEBSITE HERE

College Resources for Disabled Students: Best Colleges, Gov't Programs, Scholarships & Helpful Apps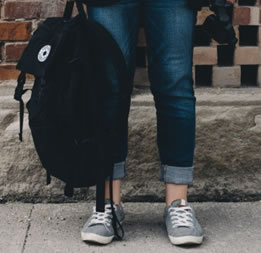 People with disabilities are a diverse and vibrant community, making up nearly one-fifth of the US population. Yet, they face unique struggles when it comes to accessing postsecondary education.
People with disabilities of all kinds tend to attend and graduate college at far lower rates than people who do not have disabilities. According to a 2015 report from the Bureau of Labor Statistics, only 16.4 percent of people with disabilities over the age of 25 had completed a bachelor's degree compared with 34.6 percent of their non-disabled peers.
SEE MUCH MORE AT WEBSITE
30 Meditation Room Ideas to Inspire Your Search for Inner Peace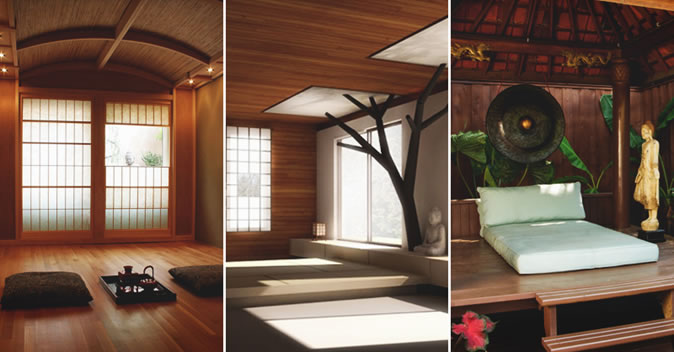 Are you thinking of starting the practice of meditation? Or maybe you practice regularly but have never really given yourself the relaxing space you desire? The atmosphere and mood of the space you're meditating in can make a difference in how quickly you relax and the state of mind you take on.
Creating your personal space that resonates well with you can help you to find the peace you are looking for in your practice. There are so many inspiring images out there on how you can design your meditation space.
SEE WEBSITE

About Birth Injuries
Birth injuries are instances of physical harm during childbirth directly caused by medical errors. There are many types of birth injuries, ranging from mild to severe. Birth injuries—especially brain injuries—may cause irreversible damage.
What are Birth Injuries?
Birth injuries are any form of harm that comes to your newborn during the delivery process. Birth injuries are an umbrella term for a huge host of conditions, including cerebral palsy and Erb's palsy. Any part of the body can be injured at birth, but there are some notable injuries that appear frequently.
Birth injuries can develop in seconds, and if not taken care of promptly, they can cause severe or permanent issues. Children with untreated birth injuries may develop serious mental or physical handicaps, and some die without proper medical care.
What makes birth injuries complicated is that many are not noticed until weeks or months after the baby's birth. This can cause new parents additional stress and worry on top of caring for their baby.
If you believe your child suffered an injury at birth, you are not alone. Thousands of children born each year suffer from some type of birth injury.
While many birth injuries are not serious, some put your child at risk of dangerous complications.
VIEW WEBSITE FOR COMPLETE DETAILS

60+ Discounts, Health Care Resources, and Helpful Programs for People with Disabilities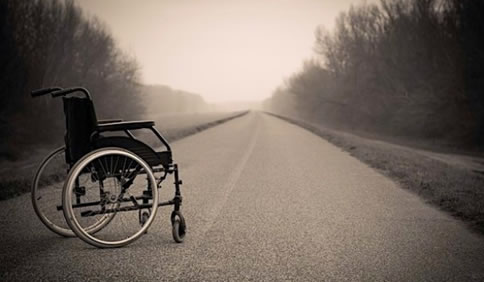 This is definitive list of all the government and private sector benefits for the disabled, a list of health insurance and medical device savings (among a slew of other discounts), and even a list of college scholarships. New for 2018, we've added a section of helpful apps for people with disabilities, like Access Earth and Be My Eyes
.
SEE WEBSITE HERE

Over 750,000 hits have been generated since January - 2005