My Story
Note: Some of the poems you read here come from my experience as a victim crisis intervention worker and contain in some cases graphic description of the pain I felt dealing with many different families. Nothing in these poems identify any particular person. My sole purpose is to allow you to feel some of the pain that happened in my community as I am sure it does in yours. It is my prayer that some of what I say touches you, so that you in turn would be motivated to touch someone today who in an urgent way could use your help. GO GIVE YOURSELF AWAY!
See other POEMS

Finding God
I write this finding myself hurting, crying out to God for answers for a number of close friends who are struggling and/or face serious illness. I cry for those throw-away kids on the streets some of whom are used in prostitution. I cry for those who are abused and feel so alone. A close friend of mine when I asked her what her heart desires were, in part said it this way - "I want to be able to look into the eyes of a lady who has been beaten and tell her that she will be alright and have the ability to put her in a place that she will feel safe and learn to love God" cont. below........

I can't find you God

Where are you
Everywhere I look
Nowhere to be found
I know you live in my heart
But that is so impersonal
Where are you really
I need to feel your presence
To touch you to make sure you're real
Sickness strikes unexpectedly
I sense the hurt and pain
In the hearts of Moms and Dads and Children too
Many so alone
There are children on the streets
The empty hollow stares
No one to love them
Used
They try to forget what once was
I feel their pain
I try to forget
So busy no where to rest
Is there a safe place somewhere
So busy with what
They need you so I pray
You do not answer
Their faces show hopelessness
Their hurt is so deep
A safe place full of love
You are love Jesus
Please don't forget them
Allow yourself to be found
My life means nothing without your love
A safe place I need to meet you
Away from work, home and the streets
Where can I find you so I feel safe
A place to kneel and cry
Pour out my pain
Your face I want to see
Please don't forget me I hurt so bad
All I want is to love
Maybe someone who will love me a little too
I need to feel your touch so bad
Will it ever end tomorrow maybe
I shut my eyes but cannot sleep
Please help me through the night
Startled I awake
Nothing has changed
No safe place
I cry
Where will I go today
Please dear someone take my hand
My Child I know you're hurt
Your pain is Mine
I placed your heart on the paths of many
They have not heard your cry
Forgive them they know not what they do
They pray but do not do
I call they do not hear
One day I will come and ask them why
I too am guilty dear God
Forgive me and teach me once again
A safe place they need with you and me
A place to kneel and cry and tell you that we hurt
t.r.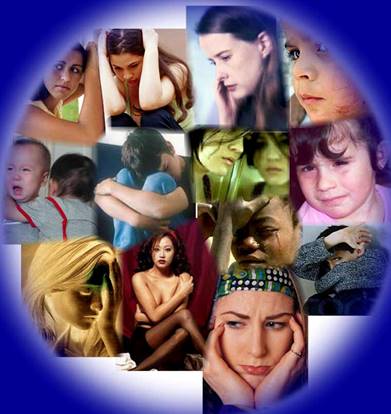 Another good friend knowing of my struggles lent me a book by Dr. Larry Crabb, titled "Finding God". Larry has a personal note which I would like to quote;
Let me tell you why I wrote this book. I have come to a place in my life where I need to know God better or I won't make it. Life at times has a way of throwing me into such blinding confusion and severe pain that I lose all hope. Joy is gone. Nothing encourages me.
Perhaps the most important lesson I learn as I go through dark seasons is this; there is no escape in this life from pain and problems. I can live obediently, practice spiritual disciplines , and claim my identity in Christ, but problems still continue.
More than anything else, I need a person to trust, someone who can give me hope, joy and peace in the midst of lie's unpredictable struggles. A plan to follow is not good enough. Applying biblical principles does not always make things happen as I want. Without someone to trust, I must either pretend things are better then they are or live to relieve the pain. And if neither denial nor efforts to relieve pain do the job, I will end my life through immorality or craziness or suicide.
The rhetoric we're all used to - "just trust the Lord, pray more, get counseling, follow God's plan more carefully" - must give way to the reality of finding God.
I wrote this book in response to the desperate cry of my heart to know God better. More than ever before, I am convinced that God yearns to be known by us far more than we want to know Him, and his great work in us to increase our passion for knowing him until it is stronger than all other passions. Developing that passion in our hearts is a long difficult process to which God is relentlessly committed. The way is hard, the road less traveled than others, but the journey is worth it.

God is immeasurable good, and He can be trusted.

Now I have to learn to put this into practice.
t.r.