Guide to Protecting Your Child Online


The internet can be a dangerous place for children. It's a common place for predators to try to find children to target, scammers aim to find personal information to exploit, and it's altogether too easy for kids to, intentionally or unintentionally, find material entirely inappropriate for them to see, and possibly traumatizing to be exposed to. Fortunately, there are ways for parents to protect their kids from the dangers the internet holds and allow them to enjoy the social, educational, and entertaining benefits of being online.
Table of Contents
1. Ensure only appropriate search engine results
2. Check all the gadgets
3. Prevent phishing scams
4. Limit online interaction to real-life friends and family
5. Enable parental controls
6. Keep an eye out
7. Keep the right software on hand
8. Teach your children about personal internet protection
9. Avoid public wifi hotspots
10. Keep your kids in the loop
PLEASE VIEW ALL DETAILS ON THE WEBSITE
Just How Much Time Do We Spend On Our Phones?


Phones have become so essential that it's become tough to imagine our lives without them. What's funny about this is that most people alive today can remember a time when we didn't have cell phones, let alone smartphones. Even so, it's difficult to recall exactly how we lived back then.
However, while we all know that our phones have become a big part of our lives, many of us aren't aware of just how much time we spend looking at these devices. If you had to make a guess, you'd probably say "a lot." However, that answer isn't good enough for us. We want to know what's really going on.
Below you will find a lot of data about how much time we spend on our phones, how this impacts us, both positive and negative, and some tips on developing healthy screen habits and ensuring our phones are having a positive impact on our lives.
How Much Time Do We Spend on Our Phones?
Let's dive right in with some cold, hard numbers.
In total, we spend around five hours per day looking at our phones.
Yes, this seems like a lot, but if we stop to think about all the time we spend texting, scrolling through social media, watching YouTube videos, streaming Netflix, getting directions, and more, it's easy to see how this can quickly add up to five hours. Of course, this is an average, so many people spend less, but others spend more.
PLEASE VIEW ALL DETAILS ON THE WEBSITE

Childnet International

Welcome to Childnet International, a non-profit organisation working with others to help make the internet a great and safe place for children.
The fantastic work that we do with and for children, parents and carers, and schools is made possible through charitable donations and financial support for the various projects we run.
It is the support of partners that helps us to continue to help to make the internet a great and safe place for children and young people. If you are impressed by the work that we do and want to get involved, please take a few moments to see how you can support our work.
PLEASE VIEW ALL DETAILS ON THE WEBSITE

The Family Online Safety Institute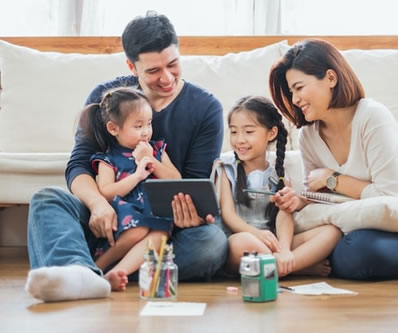 Building Resilience in ourselves, our kids, and our communities
Digital Parenting in a pandemic is challenging, but we can rise to meet the moment with the tools and resources families need most in these extraordinary times.
The Family Online Safety Institute is an international, non-profit organization which works to make the online world safer for kids and their families.
The Family Online Safety Institute brings a unique, international perspective to the potential risks, harms as well as the rewards of our online lives. FOSI's 20+ members, from Amazon to Verizon represent the leading Internet and communications companies in the world. Our work encompasses public policy, industry best practice, and good digital parenting.
PLEASE VIEW ALL DETAILS ON THE WEBSITE


The KidsPlay Foundation
Kids Play is a non profit organization working towards keeping kids away from the lifestyle of drugs, gangs, and violence.
Kids Play holds sports tournaments, conferences, and other projects for the youth community to learn about the opportunities they can seize within life. The organization is operated by leaders from all across the Lower Mainland wanting to bring a positive change within the community.
Kids Play believes their work will allow the youth to discover the potential they have within themselves to reach greater heights in any aspect of life.
Vision
The vision at Kids Play is to create young leaders within the community by getting them involved in sports and other recreational activities. Kids Play wants the youth to obtain opportunities that will allow them to excel in aspect of life.
Mission Statement
Organizing sports tournaments, conferences, and other projects to keep the youth away from the lifestyle of drugs, gangs, and violence.


PLEASE VIEW WEBSITE FOR MUCH MORE INFORMATION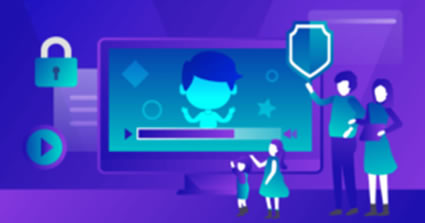 Parents' Guide for Safe YouTube and Internet Streaming for Kids
You work hard to keep your children safe from so many different dangers, but every day they are exposed to countless threats online. Predators, disturbing content, identity theft attempts, and other things you wouldn't let them experience in real life are all waiting for them.
Shockingly, 1 in 5 U.S. teenagers say they have been approached in a sexual way by strangers online; only 25% told their parents.
As a parent, that's terrifying.
Young people have access to a nearly infinite pool of content thanks to websites like YouTube and Reddit. Worse, the Internet, the rise of smartphones, and the culture of social media allow us to access these things from anywhere. No matter what you think of it or how much you know about it, platforms like YouTube are changing how children are growing up.
While that's not always a bad thing, kids have more access to new sources of information, some good and some bad. Finding useful information on YouTube is easy, but so is stumbling across harmful or even malicious content.
This article contains
What Children Do Online
The Threat of Online Strangers
Parental Controls
Facebook
YouTube
YouTube's Darker Side
YouTube Parental Controls
Snapchat
PLEASE VIEW WEBSITE FOR MORE INFORMATION

The Ultimate Guide to Protecting Your Child Online in 2021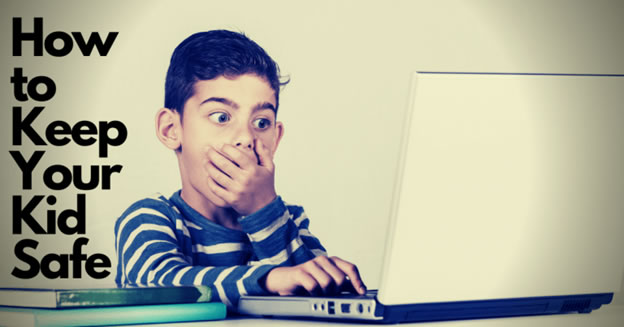 So many Online Child Safety guides are just scaring parents, without telling them what they can actually do; and this is why we came together, a group of cybersecurity experts and parents, to create a different guide. It's updated for March 2021, and it's all about steps you can take to protect your child from Sexual predators, Cyberbullying, Mobile phone addiction, and hurtful content. While we don't think you should panic as a parent, you do need to be aware of the risk's magnitude, as every kid could be affected.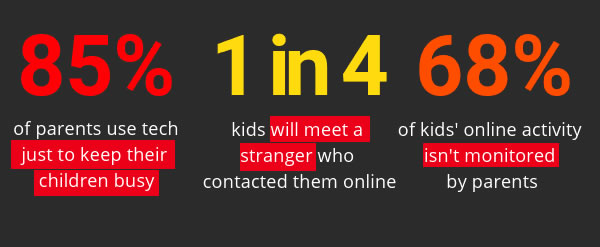 What can we do as parents? Instead of using technology to just to keep kids occupied, we need to educate them about it. Instead of sticking phones in their tiny hands at younger and younger ages, we need to tell them about the dangers of online life. And instead of hoping everything will be just fine, we need to take action, check our kids' activity, and make sure it actually will be fine.
This comprehensive guide will show you how. In it, we've outlined eight areas that you should pay attention to as you navigate this complex online world – from mobile devices to social media, gaming, cyberbullying, and information security.
The usual challenge is that most parents don't really understand platforms like TikTok, Instagram, Snapchat and even Twitter – not to mention 4Chan and gaming communities. But for their kids, the online world is more real than the real world. It is crucial for our children's sake that we understand what they see online, what is out there, both good and bad, and how it impacts their physical and emotional well-being.
The good news is that it's not that difficult to put certain technical controls in place to protect your children online. Far more importantly, the best thing you can do to protect your children is to talk to them. This guide will help you set clear boundaries for what and when they access online, but also to be there for your children when they make a mistake, or when they have gone too far. Isn't that what parenting fundamentally comes down to?
Table of Contents
Mobile phones and apps
Streaming content and smart TVs
Gaming consoles and online games
Social media
Cyberbullying
Privacy and information security
Viewing inappropriate content online
Online predators
Conclusion
FOR ABOVE CONTENT ON THIS SUBJECT SEE WEBSITE


Physical, Mental, and Skin Health for Kids and Teens
Everything you do can affect your health and happiness, so it's important to take good care of yourself. You should focus on activities and thoughts that are good for you and will help you feel your very best. Without taking care of your health and well-being, you may find that you do not have enough energy or dedication to do what you love. Once you live a healthy lifestyle for a few months, you may wonder how you ever did anything differently!
Mental Health
Mental health includes everything that affects your mood, which can affect every area of your life. Taking care of your mental health can help you to avoid feeling burned out or overwhelmed. There are many ways to take care of your mental health, and often, it starts with taking time to rest and enjoy things you love. Hobbies and friendships can be really helpful when you're trying to improve your outlook, but some people may also need help from medical professionals to take care of their mental health.
CONTENT
How Mental Illness Is Diagnosed in Children
Why Children's Mental Health Is So Important
Preventing Youth Suicide
Children's Mental Health: A Public Health Crisis
Mental Health Focus Group
Mental Health for Teens and Preteens
How to Improve Your Child's Mental Health
What Every Child Needs For Good Mental Health
Ten Ways to Help Kids Think Positively
Five Tips to Promote Kids' Mental Health
PLEASE SEE WEBSITE FOR COMPLETE INFORMATION



London Office:
Astral House, 129, Middlesex st, London E1 7JJ
United Kingdom 0800 140 4690
Birmingham Office:
211 Beaufort House , 94-98 Newhall St, Birmingham , B3 1PB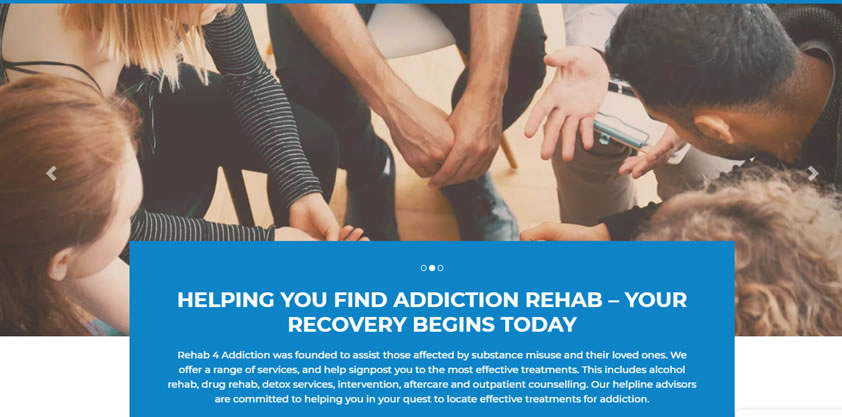 Selecting Effective Drug & Alcohol Rehab Clinics
Rehab 4 Addiction helps you connect with more than 70 addiction treatment providers located across the United Kingdom and abroad. Find treatment clinics in your local area now.
Our Most Popular Addiction Treatment Options
Selecting effective addiction treatment options could not be easier. From residential rehab to outpatient therapy, we are able to connect you with a treatment provider who is able to offer a treatment package to suit your needs. A medically assisted detox combined with a few weeks stay in a residential rehab is widely recommended. This will be followed by an aftercare programme on an outpatient basis.
PLEASE SEE WEBSITE FOR COMPLETE INFORMATION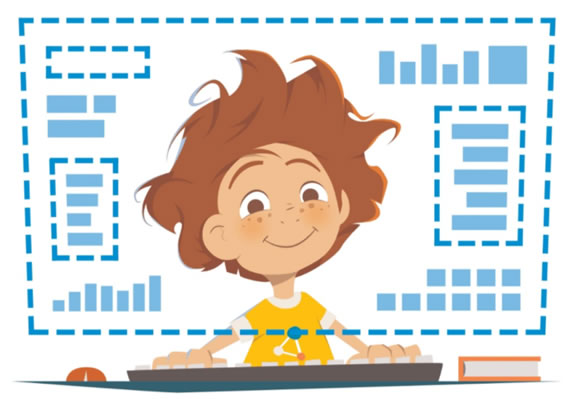 How To Keep Your Children Safe Online: The Ultimate Guide For The Non Techy Parent
1 in 5 children who use the internet have been sexually solicited. 1 in 4 has seen unwanted pornography. Nearly 60% of teens have received an email or instant message from a stranger (half have replied.)
Do I have your attention?
The internet is a great place to hang out. Not only can all sorts of information be found there (some correct, some not so much), but it's also a great way to stay in touch with friends and family.
Sadly, the internet is also a dangerous place to hang out – particularly for children.
Cyber stalkers, child molesters, inappropriate content, cyber bullies and more are lurking, waiting for an opportunity to reach out to your children. Such an experience could possibly damage a child for the rest of their life.
In this article, I'll share my knowledge about protecting your kids from the dark side of the internet. We'll look at how to monitor their computer and mobile device usage, how to set parental controls to ensure they can't view inappropriate content and much more.
We'll also take a look at what it might mean if your child suddenly closes an app or shuts off their computer or mobile device when you walk into the room. Also, we'll discuss what to do if your child is being cyberbullied.
I'll offer suggestions about how to share the internet experience with your child and how to make sure they're okay when you're not around to watch. We'll cover how to control what they can see on websites, how to manage what they can purchase and download in the popular iOS and Android App Stores, and even how to set curfews for internet use.
We'll also explore the parental controls available to you on the Windows, macOS, iOS and Android platforms. All 4 platforms offer excellent controls for parents to set limits for what apps can be used, how they can be used, and where children can go on the web as well as much more.
There are a number of great third-party hardware tools available to parents today that help them monitor and control their offspring's internet usage. We'll look at devices that make it easy to control internet access, including a Disney-branded device that actually puts the old "man-in-the-middle" hacker attack to good use.
And, kids love to watch videos on their computer or mobile device. So, we'll also take a look at the controls YouTube and iTunes offer for parents to control what type of videos their kids can access.
PLEASE SEE WEBSITE FOR ALL OF THE CONTENT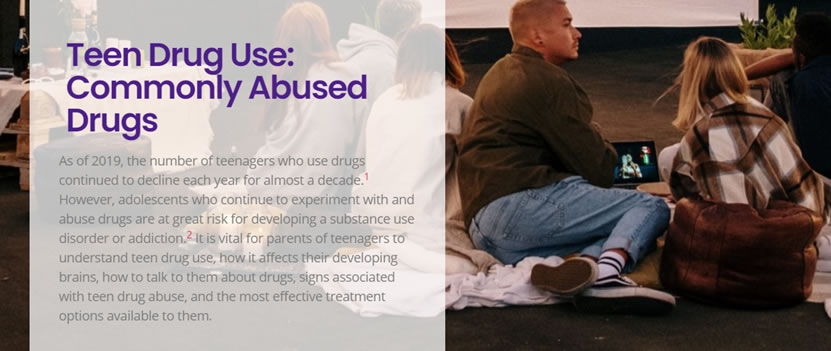 Teen Drug Use Statistics
An annual 2017 survey found that past-year illicit drug use (other than marijuana) were at the lowest levels in over two decades. Results for past-year illicit drug use in 2017 was 5.8% among 8th graders, 9.4% among 10th graders, and 13.3% among 12th graders. Peak rates were 13.1 for 8th graders in 1996, 18.4% for 10th graders in 1996, and 21.6% for 12th graders in 2001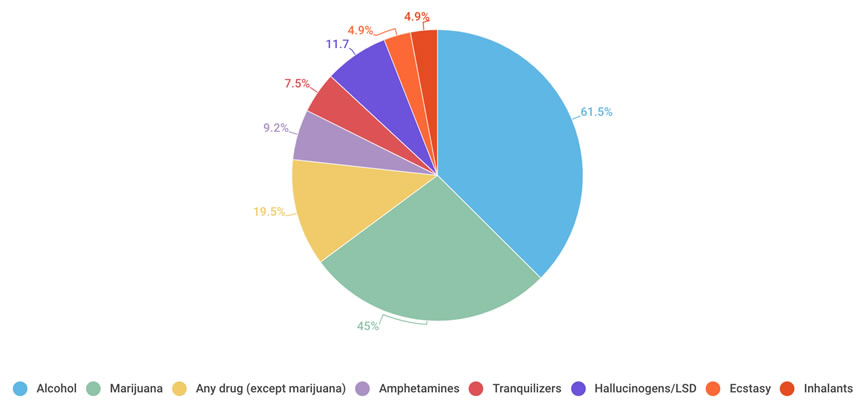 Although there has been a decline in teenage illicit drug use, adolescent perceptions of potential dangers associated with drugs have also declined. The percentage of middle school and high school individuals who view certain drugs as dangerous and harmful is lower than it has been in recent years.
Also, despite the overall decline in teenagers' illicit drug use, almost half of all college students have used drugs in their lifetime. In 2016, 45% of male college students and 42% of female college students reported having used an illegal drug.
Male - Used an illegal drug - 45%
Female - Used an illegal drug - 42%
Additionally, the need for substance abuse treatment for young people in the United States is exceptionally high. Ten million young people aged 12 to 29 require substance abuse treatment, and only 1 in 10 adolescents who have a substance use disorder receive the treatment they need.
Substance use can have a severe impact on a teenager's development and overall health and wellbeing. The American Academy of Pediatrics (AAP) and the Centers for Disease Control and Prevention (CDC) have developed a guide for substance abuse screening in pediatric practices so pediatricians can effectively address substance use concerns. The AAP recommends beginning the screening process at nine years of age.
Table of Contents
Teen Drug Use Statistics
Drugs Commonly Used
Alcohol
Marijuana
Vaping
Opioid
Effects on Developing Brain
How to Talk to Your Teen
Experimentation vs. Addiction
Signs of Drug Abuse
PLEASE SEE WEBSITE FOR ALL OF THE CONTENT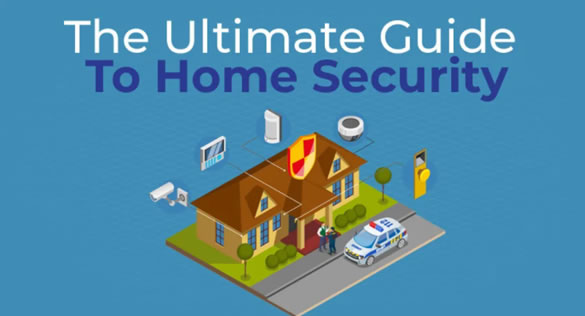 13 seconds.
Tick tock, tick tock, tick tock.
13 seconds.
According to the FBI, there's a burglary (involving home invasion) every 13 seconds in America.
With a generous pause for breath, that means there's been one since you started reading this piece.
You can do the math if you like, but your friends at the FBI have done it for you. 2.5 million is the figure you're looking for. 2.5 million home invasion burglaries.
Each year.
It's time to talk about home security.
Table of Contents
1 Home Security System: 3 Levels Of Goals
1.1 Level 1: Deterrent
1.1.1 Locking Your Doors And Windows
1.1.2 Lights And Action
1.2 Level 2: On-Scene Incapacitation
1.3 Level 3: Identification
2 How Effective are Home Security Systems?
3 Video Surveillance Systems
3.1 Costs
3.2 Camera Placement
4 Alarm Systems
4.1 Contract Security
5 Securing Of Doors And Locks
6 Securing Of Windows
7 Securing Your Garden, Garages And Shed
8 Guide To Home Security: Summary
PLEASE VIEW WEBSITE FOR MORE INFORMATION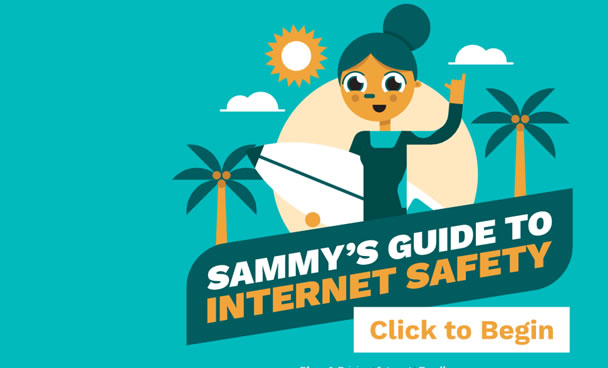 PLEASE VIEW ALL THE ABOVE SUBJECTS ON WEBSITE
IT IS AVAILABLE AND DOWNLOADABLE AS A .PDF FILE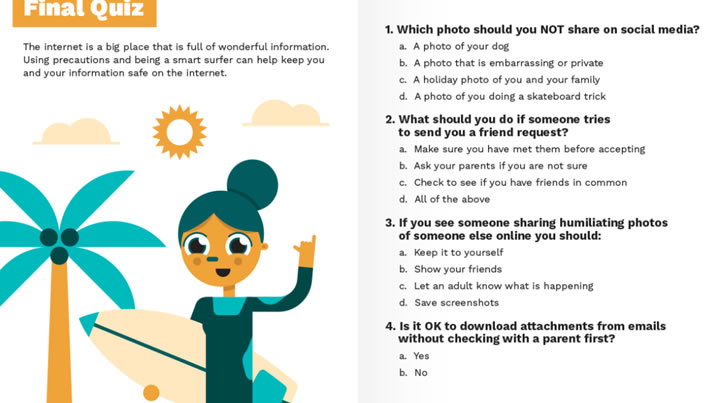 A leading cause of death
47,173 Americans died of suicide in 2017, making it the 10th leading cause of death in the USA 1. It's the 3rd largest cause of teenage deaths, only falling short of accidents and homicide 2.

Suicide doesn't discriminate. Anyone of any gender, age, race or socioeconomic status might feel suicidal at any point in their lives – even if they "have it all" or appear to be happy from the outside.

However, teenagers are specifically at risk for suicide.

Teenage years are a stressful time and there are many major physical and emotional changes to contend with. Puberty transforms the body in new and strange ways and hormones wreck havoc with moods and emotions. Teenagers go through strong feelings of confusion, fear, stress and doubt – perhaps more intense and traumatic than anything they have faced so far in their lives.

Teenagers feel a strong pressure to succeed, and they can also feel frustrated and anxious about their future. New situations (such as moving to a new location or starting at a different school) can feel daunting and intimidating.

If you have a teenager you care about in your life, it's important to be aware of the mental health and suicide risks they are facing. On this resource page, you'll find answers to some of the most common questions about teenage suicide and practical information for what to do if you are concerned about a loved one.
SUBJECTS
Is suicide a side effect of mental illness or addiction?
Why do teens and young adults want to commit suicide?
Does Social Media contribute to suicidality?
Suicide and LGBT Youth
Is self-harm a sign of suicidal ideation?
What are the signs that someone is suicidal?
How do I talk to a teenager who is having suicidal thoughts?

PLEASE VIEW ALL THIS INFORMATION ON WEBSITE



The term "social media" refers to any website or mobile application that allows users to create and share content, communicate with one another, and participate in social networking. The first social networking platforms were created in the late 1990s, with the most popular sites appearing on the internet in the early to mid-2000s.
Some of the most popular social media platforms today include Instagram, Facebook, Snapchat, and Twitter. Different platforms operate in unique ways, with their own features, interface designs, and social etiquette. For example, Instagram is a primarily picture-based platform, while Twitter users must compose their content within a constraint of 280 characters or less.
PLEASE VIEW WEBSITE FOR MANY MORE DETAILS

Social Media's Positive Impacts
As humans, social interaction is vital to our psychological well-being. When we cannot see the people we love in person, social media gives us the tools to stay connected. While these platforms cannot fully replace face-to-face interaction, social media can provide a number of positive benefits.
Social media allows us to:
Seek and provide emotional support during difficult situations
Raise awareness on important issues and advocate for social change
Create social connections when you can't access them in person
Engage in creative self-expression
Network with people who have similar interests to you
Find new friends and communities to connect with
Social Media and Mental Health Problems
While the platforms do provide some benefits, other people report a negative experience using social media. We still do not know enough about the long-term impacts of social media use, and current trends suggest that there may be a strong connection between social media and mental health conditions.
These may include negative feelings about their life or appearance, an intense fear of missing out (FOMO), or worsened symptoms of depression, anxiety, suicidal ideation, or self-harm. Certain online activities, such as cyberbullying, also have a severe impact on mental health.
OTHER SUBJECTS
Negative Self-Perception
Fear of Missing Out (FOMO)
Loneliness and Isolation
Cyberbullying
Depression and Anxiety
Suicidal Ideation
Signs Social Media Is Affecting Your Mental Health
Tips for Improving Your Relationship with Social Media
Fostering Healthier Online Interactions During the Pandemic
References
SEE ALL SUBJECTS ON WEBSITE

Vaping is rapidly growing among teenagers, with approximately 40% of high school seniors reporting that they used a vape device within the past year.1
Contrary to popular belief and flashy marketing campaigns, vaping is not safer than smoking, and may increase teenagers' risk of lung damage, addiction, and other physical and mental ailments. Here's what parents need to know about this risky habit.
What is Vaping?
Vaping involves inhaling a vapor through an electronic cigarette, JUUL, or other vaping device. Instead of smoke, vape users inhale particles of aerosolized liquid instead of smoke. This vape liquid may contain nicotine, artificial flavoring, and chemicals.
In some cases, vape liquid may contain illicit substances such as tetrahydrocannabinol (THC), the psychoactive ingredient in marijuana. These ingredients can be highly dangerous and addictive, especially with long-term use.
Table of Contents
What is Vaping?
How do E-Cigarettes Work?
Vape Products and Paraphernalia
Why Parents Should Be Concerned About Vaping
Signs of Teen Vaping
Common Vaping Myths
Tips for Talking to Teens About Vaping
How to Quit Vaping
PLEASE SEE ALL ABOVE CONTENT ON WEBSITE


The internet's best free parental control app
Designed to supervise, manage, and protect your child's device use on the go.


Qustodio is one of the most popular parental control solutions available for good reason. Available in both free and Premium plans, Qustodio offers comprehensive monitoring and control options across a wide range of devices. The free version is a good solution for small families who only want to protect a single device for a single child, allowing you to monitor activity, limit screen time, and block adult content.
If you have more kids or more devices to protect, the Premium model keeps things simple while adding a range of extra features such as call and SMS tracking, device location tracking, and an SOS button for alerting family members of trouble. Both free and premium models offer a convenient online dashboard for configuration and monitoring all this data, accessible from any web browser or mobile device. Qustodio is a bit more expensive than some of the competition (depending on the number of devices you need to protect) but even the most expensive plan is less than the cost of a monthly Netflix subscription. Your kids are worth more than binge-watching!
PLEASE SEE WEBSITE ON QUSTODIO REVIEW

MENTAL HEALTH TOPICS
How to Cope With the Sudden Loss of a Loved One
Decluttering Your Home after the Loss of a Loved One: A Step-by-Step Guide to Moving through the Difficult Process
Mind/Body Connection: How Your Emotions Affect Your Health
Happiness and Depression: It's Possible to Feel Both
How to Overcome Your Fear of Therapy
How to help a teen with depression
If You're Depressed, These Workouts Can Help


YOU CAN FIND MANY MORE GREAT-AWESOME RESOURCES IN MANY STATES ON WEBSITE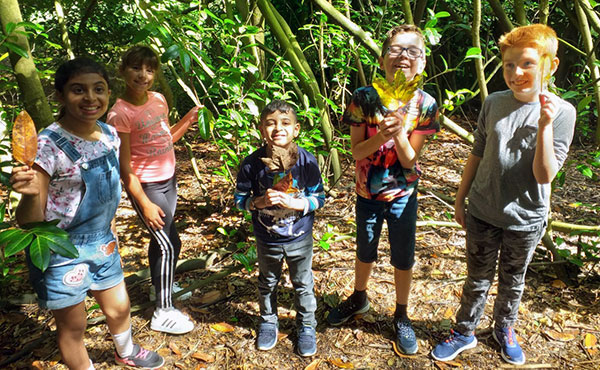 What is Safety Net?
Safety Net is a charity in Brighton and Hove, we work with children aged 8 – 13 years helping them with any problem, big or small.
For more information of all the other great work that Safety Net does please got to our main site.
Where do you work?
We spend most of time working in school with children in the playground, classroom, in small groups or on their own.
Some of the children we work with also have the opportunity to take part in fun activities out of school time and during the holidays.
PLEASE VIEW COMPLETE DETAILS ON WEBSITE

Parents' Guide for Safe YouTube and Internet Streaming for Kids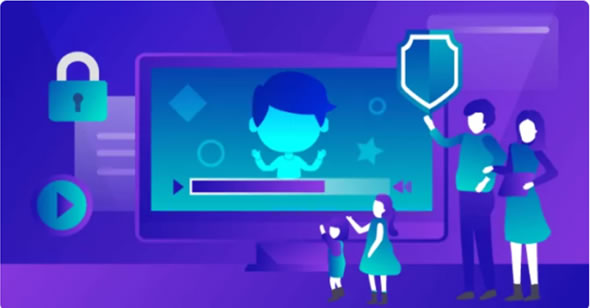 You work hard to keep your children safe from so many different dangers, but every day they are exposed to countless threats online. Predators, disturbing content, identity theft attempts, and other things you wouldn't let them experience in real life are all waiting for them.
Shockingly, 1 in 5 U.S. teenagers say they have been approached in a sexual way by strangers online; only 25% told their parents.
As a parent, that's terrifying.
Young people have access to a nearly infinite pool of content thanks to websites like YouTube and Reddit. Worse, the Internet, the rise of smartphones, and the culture of social media allow us to access these things from anywhere. No matter what you think of it or how much you know about it, platforms like YouTube are changing how children are growing up.
While that's not always a bad thing, kids have more access to new sources of information, some good and some bad. Finding useful information on YouTube is easy, but so is stumbling across harmful or even malicious content.
How can you restrict what your children watch on YouTube?
The answer to this question isn't simple. Fortunately, there are options available to parents when it comes to controlling YouTube and Internet access.
The number one priority for parents should be to teach their children to protect themselves online and use social media safely. As a parent, you can't monitor everything your child does all the time, and older teenagers might want (and genuinely need) some digital privacy. Instead, focus on being proactive about their safety while teaching your children how to protect themselves online.
OTHER SUBJECTS ONLINE
What Children Do Online
The Threat of Online Strangers
Parental Controls
Facebook
YouTube
YouTube's Darker Side
The Logan Paul Generation
SEE WEBSITE SAFETY DETECTIVES
Guide to Keeping Children Safe Online (Updated for 2019)
The internet has become so ingrained in our lives that it's easy to take it for granted in the year 2018. We get online to check the weather forecast, for a traffic update, to find directions to a new location, to check our bank balance, to wish friends and loved one all over the globe a happy birthday… there is no denying that the internet has changed the world.
We would be remiss, however, to ignore the dark side of the web. Online communication has given everybody a voice and the freedom to share exactly what is on their mind from the sanctuary of a screen, which is a simultaneous blessing and curse. We are raising a generation of children that have not known a world without the web and all that entails, and young people use the internet for a number of reasons that are foreign to their parents. This article will also help keep children safe while they negotiate the many twists and turns of a life lived online.
Online Awareness
Arguably the three most important things that any child should learn about the internet are as follows:
People are not always who they say they are. Unless you are certain you know who you are interacting with, do not accept a friend request or similar. Suggest to your child that, if somebody claiming to be a school friend wishes to interact with them, they should first confirm who teaches them Math, what book they last discussed in English, what color the chairs in the study hall are, or any other question that nobody else would know the answer to.
Everything posted on the internet is permanent, and nothing is private – this includes words and photographs. Teach your child that they should never share anything on the internet that they would not want to be shown to anybody other than the recipient because they cannot guarantee that this will be the case, or anything they would not like to be held accountable for one, two or even ten years into the future.
Never reveal any personal information on the internet, such as addresses, telephone numbers or passwords. This ties in with our first reminder – not everybody is who they say they are, and they could use this private information for unsavory reasons.
For further summaries of general online safety, investigate child-friendly sites such as Safety Net Kids, Kidsmart and Get Safe Online.
Internet Browsing Safety
The internet is like a labyrinth, with all kinds of information waiting around every corner. Obviously not all of this data is going to be child-friendly, but you can take particular steps to prevent inappropriate material being located by making the correct choice of browser. This linksummarizes the many options available to you, and how you can apply filters that prevent young people from stumbling across anything not intended for their eyes.
Social Media Safety
It appears that a new social media platform crops up daily, many of which dissolve as quickly as they announce their arrival. To this end, we'd like to concentrate on keeping your kids safe while they use the Big Four – Facebook, Twitter, Instagram and Snapchat.
The first rule we would strongly recommend is that you insist that your child shares their password with you so that you can monitor their interactions. Once you have this information, look into each website in turn.
Twitter is arguably the most difficult platform of all to police as a parent as there are no restrictions upon who can contact your child. In theory a user must be 13 years old to open an account but there are no checks in place when this process is completed. What's more, Twitter is rife with parody accounts and imitators, many of which post offensive content (both language and images). This leaves young people at risk – they could follow an account that they believe belongs to their favorite celebrity, but is instead the cyber-playground of a sinister individual looking for attention from the vulnerable.
Thankfully you can prevent your child from coming into contact with this material, but some respects you'll have to know your enemy. Any Twitter account can see particular words, phrases and hashtags muted, meaning that they will never appear in your child's timeline – an action you can take as prevention rather than cure. Requests to follow your child can be set to require approval or declination – though, again, you'll need to be vigilantly following the account to be on top of this. It is advisable that you learn how to block users, too. This will prevent your child from accessing their profile, and will stop users from contacting your youngster. Finally, scan through the profiles that your child follows – if any claim to belong to somebody in the public eye such as an actor, pop star or sportsperson but lack the blue tick that denotes verification, consider blocking them from your child's profile – this suggests that it may well be an imposter.
Twitter can appear like the Wild West at times, but if you follow these steps you should be able to go some way to keeping your child safe. The best action you can take is to open up an account and set up a Twilert. These functions are most often used by businesses to learn when somebody is tweeting to or about their brand, but as a parent you can receive notifications every time somebody is interacting with your child – without following their account directly, which they may consider an invasion of their privacy.
Facebook, as the most well-established social media presence on the web, is a little easier to monitor. You no doubt have a Facebook account yourself, which means that you know that individuals must exchange friend requests in order to interact. Most Facebook interactions also take place on a public wall, meaning that they are easy to monitor – but do be vigilant about the private Messenger service, especially if your child uses a smartphone; this is worth keeping an eye on. Overall, however, Facebook does apply strict community standards that largely prevent inappropriate material from appearing in your child's newsfeed.
Instagram is a comparatively young social media platform, and is relatively harmless. The site revolves around the regular exchange of photographs, allowing follows of an account comment below, and it's no secret that young people love selfies! Keep an eye on your child's account, and ensure that they not posting any photographs that they may regret (including snaps that include personal information, or even make it clear where they live), but the community at Instagram is largely friendly.
Finally we come to the newest kid on the Social Media block, Snapchat. Hugely popular with teenagers and young people, Snapchat delivers messages and images that are deleted almost immediately after they have been read. Anybody can send a message to your child if they know their username, and the site controversially recently activated a GPS location feature, ensuring that anybody can see where you young person is unless they deactivate this setting.
The transient nature of Snapchat makes it almost impossible to monitor with any regularity, and the app has developed something of a reputation for inappropriate use. Have a full and frank discussion with your child if they are using Snapchat and ensure that they are fully aware of the risks – and if you decide that you would prefer you child not to use the site, you can request the deletion of their account as a parent or guardian.
Smartphone and Tablet Safety
Gone are the days where young people using the internet would use a family computer in a communal area – in the age of smartphones and tablets, it has never been easier to get online using any device in our pocket.
Thankfully, every phone or tablet comes with a parental control feature. They will be located in different places on each device, but you'll just need to rummage through the settings of your gadget – once you have done so, you should be able to filter out access to inappropriate apps and features. You may also wish to investigate some kind of monitoring software.
It may also be worth establishing some ground rules with your children about how and when they use their smartphone to access the internet. It's probably advisable to have a rule that forbids the use of electronics at bedtime (or even in the bedroom), keeping all phones and tablets on a tall shelf after dark.
Do You Speak Internet?
The use of slang terms online changes almost as often as the British weather, and if you're going to monitor you child's interactions on the internet you'll need to know what the countless acronyms actually mean. This link provides a list of the fifty most popular internet acronyms used today, but is not entirely definitive. Some of the more concerning communications that any parent should be fully aware of include:
GNOC – Get Naked on Camera
PIR – Parent in Room
99 – Parent Gone
MIRL – Let's Meet in Real Life
TDTM – Talk Dirty to Me
KPC – Keeping Parents Clueless
WTTP – Want to Trade Pictures?
NSFW – Not Safe for Work (which doubles up as a general warning for any content that would be inappropriate for a child)
Trolling and Cyber-Bullying
Trolling is sadly a part of everyday life on the internet. Sometimes it takes harmless forms, such as people deliberately annoying enthusiasts of cult television shows or movies (honestly, ask a Star Wars fan is Darth Vader is Captain Kirk's father and watch their head explode), but children are at risk of considerably more sinister cyber-bullying.
Unlike conventional playground bullying, which can still be utterly horrifying for a child but can at least be left behind at the school gates, cyber-bullying can continue on all forms of social media and beyond. It's easy to say, "just log off", but why should you child be forced to stop interacting with friends and loved ones because of the behavior of bullies and trolls?
Stomp Out Bullying is an online authority of all things related to harassment, be that online of off. If your child is displaying signs of being bullied online, such as withdrawing from interaction or growing depressed and anxious, it should be taken just as seriously as 'real world' bullying. Make sure you are aware of who the perpetrators are, and take the appropriate action – whether that is discussing the matter with their parents, or reporting their actions to website administrators – or even the police. Certain types of trolling are now illegal in a number of countries, and while the First Amendment makes that difficult in the USA, some steps are being undertaken.
Things to Watch Out For
There are certain behaviors that you can be aware of regarding your child's use of the internet. Taken in isolation they are not necessarily warning signs, but if they are accompanied by other shifts in attitude then be vigilant.
One thing to consider is whether your child is going out of their way to get online at a particular time each day, and being secretive about why this is. It's one thing if they play Call of Duty every Tuesday night with friends, but if they seem particularly keen to get on the web for private time and grow upset or frustrated when unable to do so, they could be communicating with a dangerous individual.
Terrifying fads also appear online from time to time, the most recent of which being the Blue Whale craze – a 'game' that encouraged teens and young people to commit suicide as the apex of a list of increasingly outlandish challenges.
The internet can be a wonderful place. Just imagine if one of your ancestors was to appear before you now and asked what the magic box in your hand does – you will surprise yourself at just how much good can be achieved. However, like anything it can be exploited, and young people are always at the highest risk of such exposure. Be vigilant about how your children are interacting online – and who with – and your entire family can enjoy a beneficial relationship with the world wide web.
Useful Links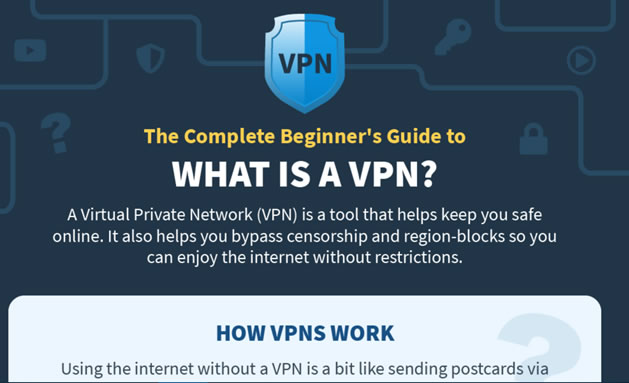 SEE ILLUSTRATIVE WEBSITE FOR DETAILS
ALSO SEE THIS PART OF THE WEBSITE
STAYING SAFE ONLINE
VPN Beginner's Guide
This is the ultimate beginner's guide to VPNs. Find out what is a VPN how does it work. I've tried making it as in-depth (and simple) as possible.
VPNs can seem complicated at first, but are actually easy to use.
We're going to demystify them, what they can do for you, why you really should use them, and how they all work under the hood.
Plus, we'll give you some recommendations along the way to help you pick the best VPN for your needs.
Here is our list of best VPN services.
The Beginner's Guide to Understanding VPNs
What is a VPN
How Does a VPN Work
How Secure is a VPN
Is it Legal to Use a VPN
Does a VPN Make Me Fully Anonymous Online
VPN Logging Policies
Free VPN versus Paid VPN
Can I Use a VPN for Torrenting
Can I Use a VPN to Watch Netflix and Hulu
Does a VPN Work on Android and iOS
Does a VPN Work on Kodi/SmartTV
How Do I Install a VPN on My Router
VPN & Tor — How to Use Them Together
IP Leaks and Kill Switches
When to Use a VPN
When Not to Use a VPN
PLEASE SEE FULL DETAILS ON WEBSITE


GETTING SOBER - INTERVENTIONS - DETOX - THERAPY - EXTENDED CARE - RELAPSE


Addiction Treatment


Inpatient Care - Outpatient Care - Long-term Rehab - Support Groups - Sober Living Homes - Individualized Counseling - Luxury or Private Treatment Centers



SEE MUCH MORE ON WEBSITE
Find Detox Centers By State
SEE HERE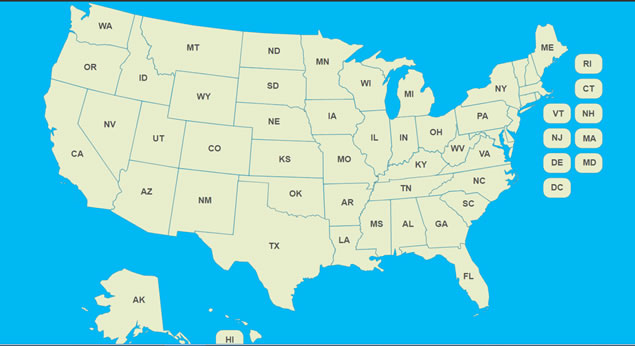 Consumer Safety Guide



Some drugs on the market are effective and help people live better lives, but there are also medications that are putting people's lives at risk. Many FDA-approved drugs cause life-threatening side effects for some users. Consumers use these drugs hoping to improve their lives and, instead wind up sick or injured.
Prescription drug manufacturers that sell their products to consumers are responsible when their drugs cause harm. Legally, they are responsible for the safety of their products. If you or a loved one has suffered because of negative side effects from a prescription drug, you have a right to take legal action.
SEE MANY MORE ARTICLES SUCH AS DRUGS - MEDICAL DEVICES - FOOD - PRODUCTS
HERE UNDER CONSUMER SAFETY GUIDE
Consumer Safety Guide was created to keep the public informed about consumer dangers and safety issues associated with numerous products that can cause the public harm. Our website is constantly being updated with the most recent information on the most popular prescription medications and FDA-approved medical devices that could be endangering your health or putting your loved ones at risk. Our mission is to keep you informed and help you make the most educated decisions about your health care!



House fire may have reduced in number in the last few years but still, this number is very high and can not be ignored at all. Not only it is dangerous for property and assets it also has taken many lives. Almost 2500 lives are estimated to taken by house fires every year. And almost $7 billion of property and assets loss is estimated every year. While these figures are not definitive but are very serious and need to think about. The precious lives gone in the fire are lost due to mere ignorance of people which can be avoided with the help of little knowledge and awareness. While many people are aware of what not to do and what to do in such situations but when there is such situation people tend to forget and lose their sensitivity to work accordingly and ends up losing their lives. Before any firefighter to save anyone it's the duty of the person living in the house where there is fire to save themselves and others present in there. The most important step is to know how to prevent the fire and then how to save and how to do the first aid and how to give essential medical aid. But this is just general discussion, the following discussion will let you know what to do during such situations and how to do it perfectly.
PLEASE SEE MUCH MORE INFORMATION ON WEBSITE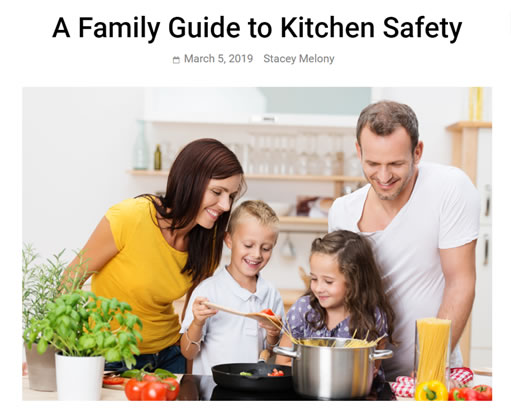 A Family Guide to Kitchen Safety
Guide to Kitchen Safety
Quick Navigation
Teaching Children about Kitchen Safety
Fire and Burn Safety
Storage Safety
Kitchen Appliance Safety
Keeping Kids Out of the Kitchen
What about Pets?
General Kitchen Safety Tips
A Few Final Thoughts
Your child trusts you to keep her safe. But if she's like any other toddler or elementary-school-age child, she's very curious. And it takes just seconds for a tragedy to happen.
It's not only children who can be injured in the kitchen. A busy chef or a curious pet can be at risk for kitchen injuries, too.
Experts say prevention is your best bet in keeping a safe kitchen area. Let's take a closer look at educating your household and keeping everyone safe.

PLEASE VIEW MANY DETAILS On WEBSITE