COMBAT PORNOGRAPHY
THE PROJECT
Our goal is to create a feature length documentary to COMBAT PORNOGRAPHY addiction among children and teens.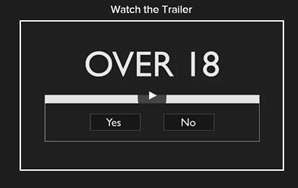 PLEASE SEE WEBSITE AND VIEW TRAILER
Would You Like to Host a SCREENING

THIS NEW RESOURCE WILL SERVE TWO PURPOSES:
First, it will educate the viewer about:
• The life of porn stars
• The damage porn can cause (including the objectification and abuse of women and children)
• The growing epidemic of heavy porn exposure
• Usage and addiction amongst children and youth
Second, it will propose a solution:
We think that adult websites should be mandated to install meaningful age verification systems so that no one under the age of 18 can access their highly addictive material.
This new law would help protect our kids online and provide an easy and effective way for parents and caregivers to prevent their children from being exposed to pornography.
Project Info:
Over 18 is a clear-eyed examination of modern pornography and its effects on kids, teens, parents, and porn stars. The goal of the project is to educate youth on the realities of pornography, help their parents understand the growing epidemic of hardcore porn usage, and propose solutions for preventing exposure and addiction in the first place.
Publicity:
We will provide a publicity package to help you invite people to the screening.
Event
Run Time: The film is 75 mins, so expect your event to be about 2 hours with intro and closing.
Resources:
We will provide a stack of printable resources to help parents, teachers, and addicts.
What does the evening look like?
Here's the basic setup:
-the host introduces the night and the film
-film plays
-optional: you can round up a panel of local experts, or invite one of the directors in for a Q+A (email for more details)
-host wraps the event
-people stick around to sign petitions, talk, explore resources, etc.
Tech Requirements:
We'll mail you an encrypted USB key. Plug it into your laptop and you're good to go! Once your event is over, just mail it back in the envelope provided.
What's the cost?
The cost for a standard screening license is $195. We typically average 100-200 per screening, so it works out to less than a tea or coffee per person!